If you haven't already heard, the mobile revolution is happening. We are all spending more time on our mobile devices. From discussions on texting and driving to demands for mobile responsiveness, every business magazine or blog you read contains the word "mobile." And chances are that you're reading it on a mobile device.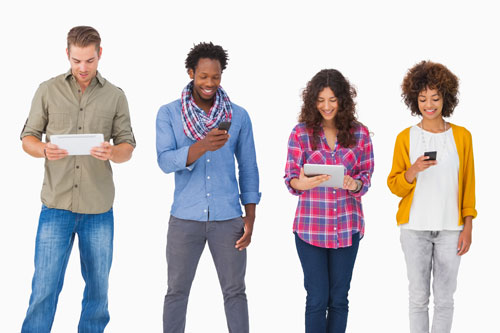 The numbers tell the story of our increasingly mobile world.
Over 50% of American adults owned smartphones and almost half owned tablets, according to Pew Internet in January 2014, so you can imagine what those numbers look like today ("Mobile Technology Fact Sheet").
67% of cell owners admitted to checking their phones even when they weren't ringing or vibrating.
44% of us have slept with our phones next to our beds.
We are addicted to getting information when, where, and how we want it, all the time.
We are still using our desktop computers, but in the near future, that will change as well. A shift happened in January 2014 that didn't make headline news but should catch your attention as a business owner. For the first time, smartphones and tablets accounted for more Internet usage than desktop computers (O'Toole).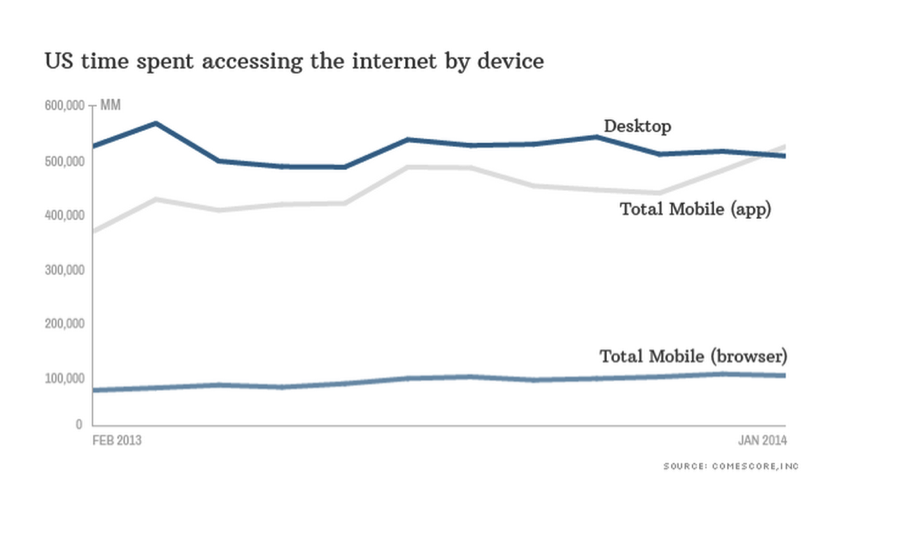 Now do I have your attention? A lot of businesses are ignoring this trend and getting left in the dust. If your business hasn't shifted, you are missing out on traffic and sales. Here's how to make sure you are mobile-ready.
1 – Mobile-Friendly Website
If you haven't looked at your website on a mobile device lately, do that today. You'll want to check it out on iOS, Android, and Windows phones and tablets. Your site should be easy to navigate and highlight key calls-to-action for people that are on the go. You can create a mobile version of your website, but your site probably needs an overall update. I recommend moving to a website that is mobile-responsive, which adapts to whatever devices your customers are using and will seamlessly adjust to operating system changes.
2 – Custom Mobile-Search Marketing Campaigns
You have probably used active ad words or search marketing campaigns, but have you taken advantage of custom mobile options within your campaign? When we dig into the data, mobile users make up a majority of the search traffic for many of our clients, and these campaigns often perform better with a higher click-through rate and a lower cost per click. If you find the same is true for your ads, you will want to increase your mobile bid adjustment. If mobile searches aren't strong lead generators for you, your ads are likely not tailored to mobile users. You need to develop custom ads, adjust bids, make specific call outs, tailor site links, add phone number extensions and location extensions and so much more to fit the needs of your mobile audience. Do this now before mobile search surpasses desktop, which it will later this year ("Mobile Search Will Surpass Desktop").
3 – Adjust Your Social Media Branding and Advertising
Social media is a mobile pastime. Of the billions of Facebook users, more than one-third ONLY access Facebook via a mobile device (Hamburger). Facebook pages render very differently on mobile devices and don't look the same on a browser as they do on the Facebook app, so keep an eye on your social media channels and make sure they display properly on mobile devices. The mobile revolution may lead you to make your content shorter and more visual, which tends to perform better. If you're advertising on Facebook like you should be, you can create campaigns targeted to mobile devices and tailored to their unique ad specifications and audience.
4 – Consider Adjusting Your Email Marketing Strategy
People that are active mobile device users find themselves desiring short, high-value content that is easy to consume. We don't have time for long articles, like this one, and emails that scroll on forever. Also, email newsletters with multiple article links are difficult to navigate on mobile because clicking links often bounces you from one app to another. It's not easy to create brief content that is valuable to our audience, but that is the task at hand. Consider eliminating articles that represent your lowest-performing content and removing the fluff from your blog posts. Structure your content with short sentences and bullet points that are easy to scan. Consider testing a new email marketing delivery schedule, sending less content more frequently.
The mobile revolution is here to stay. Most businesses are already behind, but this is your chance to make your business mobile-ready and adapt to this quickly changing market.
---
Works Cited
Hamburger, Ellis. "Facebook's New Stats: 1.32 Billion Users, 30 Percent Only Use Iton Their Phone." The Verge. Vox Media, Inc., 23 July 2014. Web. 05 Apr. 2015.
"Mobile Search Will Surpass Desktop in 2015 – EMarketer." EMarketer.com.
EMarketer Inc., 5 Dec. 2014. Web. 05 Apr. 2015.
"Mobile Technology Fact Sheet." Pew Research Centers Internet American Life Project RSS. Pew Research Center, 27 Dec. 2013. Web. 05 Apr. 2015.
O'Toole, James. "Mobile Apps Overtake PC Web Usage in U.S." CNNMoney. Cable
News Network, 28 Feb. 2014. Web. 05 Apr. 2015.