Passion is what drives most specialty retailers. That excitement for what you do should infuse every part of your brand. We excel in helping specialty retailers rediscover the essence of who they are and then translate that into a brand that both reflects your history and positions you for your future.
Online or in print, from packaging to advertising, we can shepherd your brand as you grow, making sure your message is consistent and your story is always at the forefront.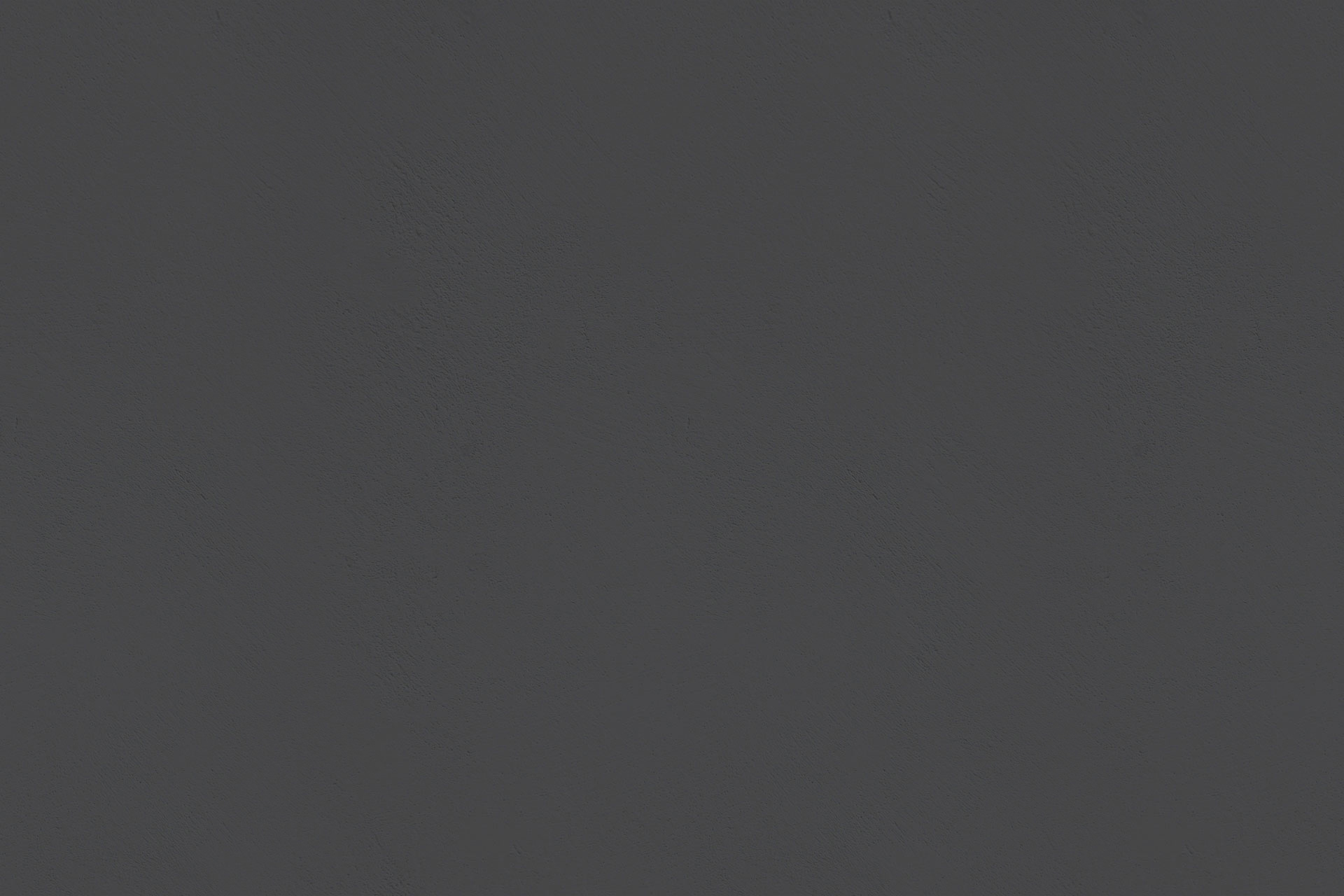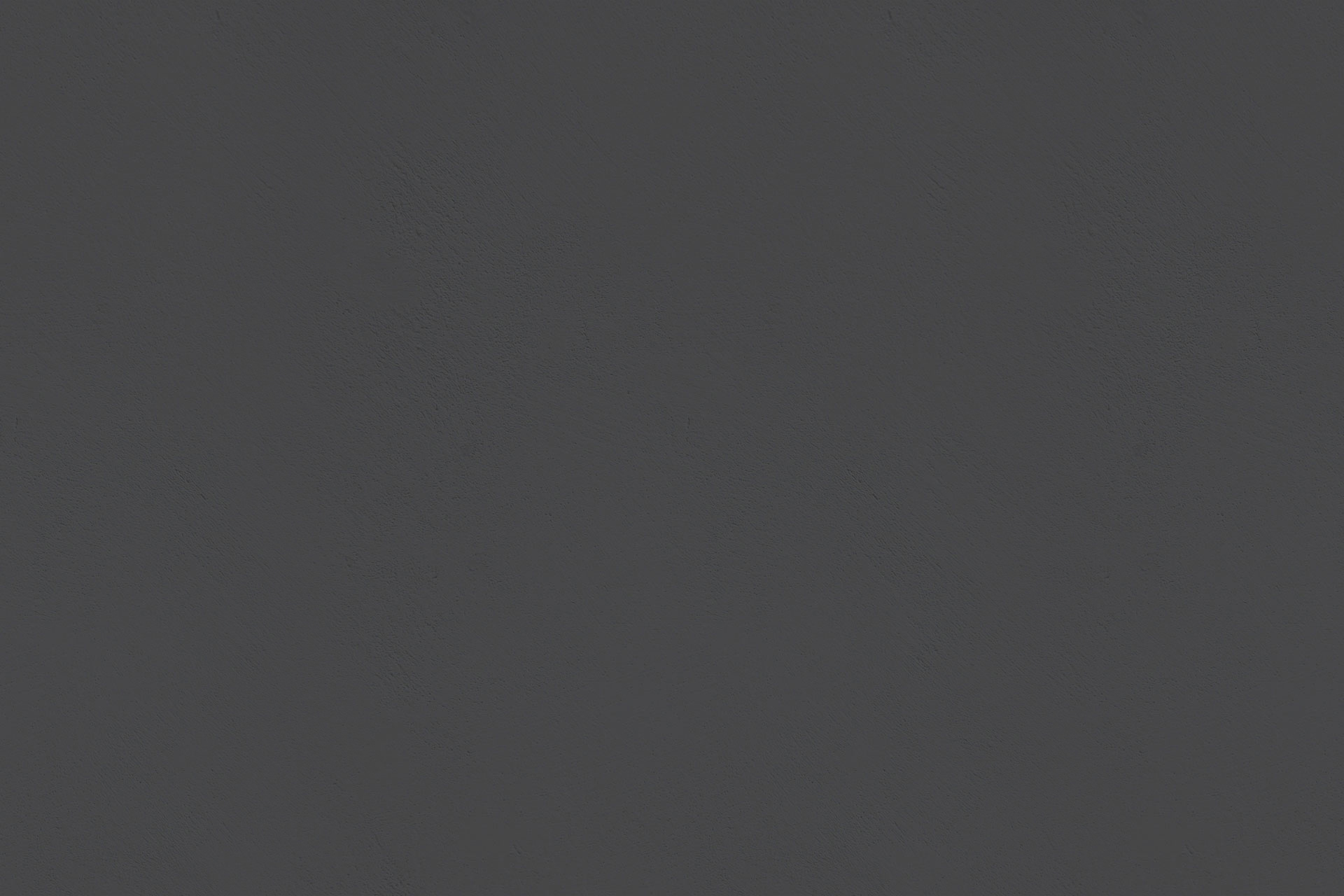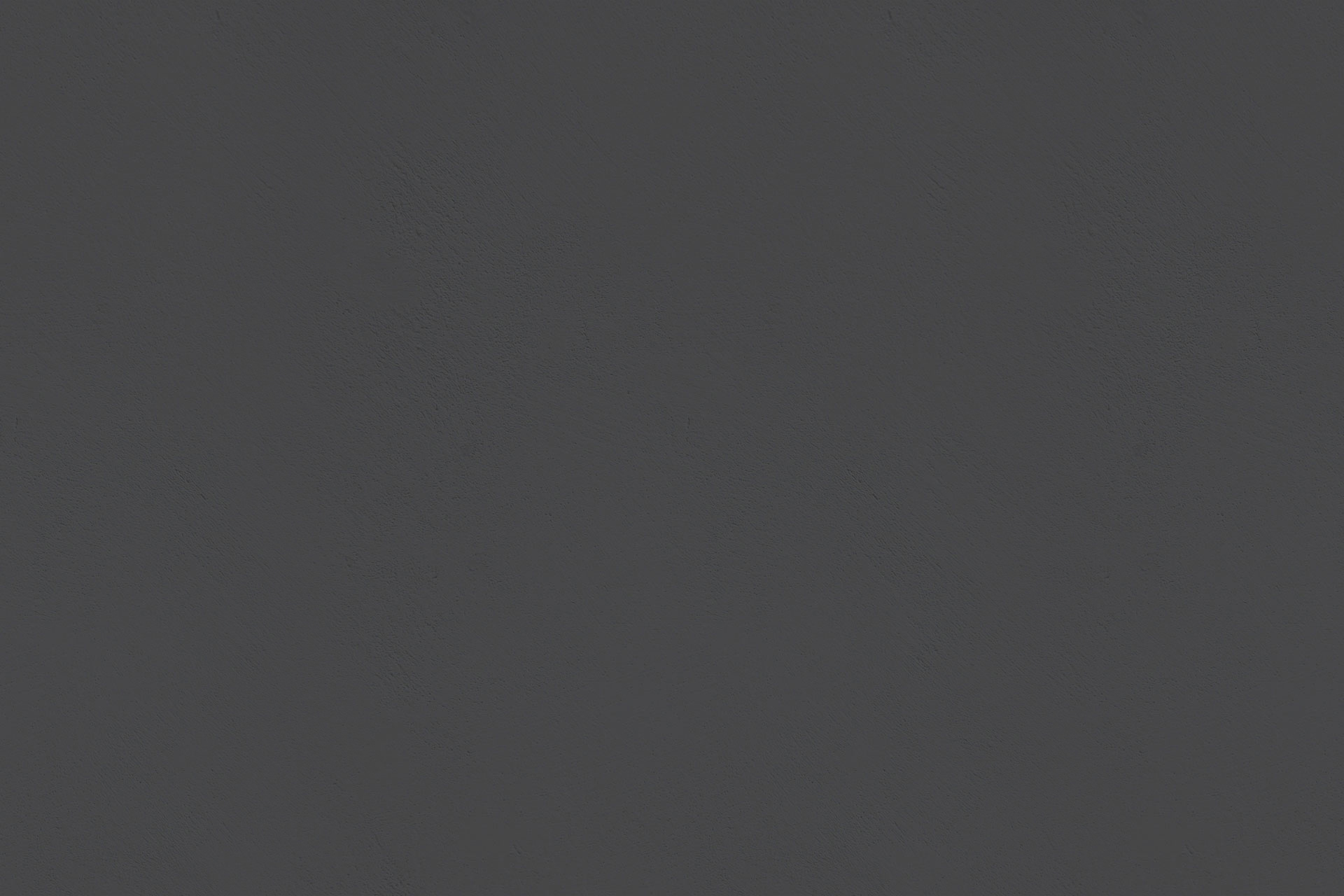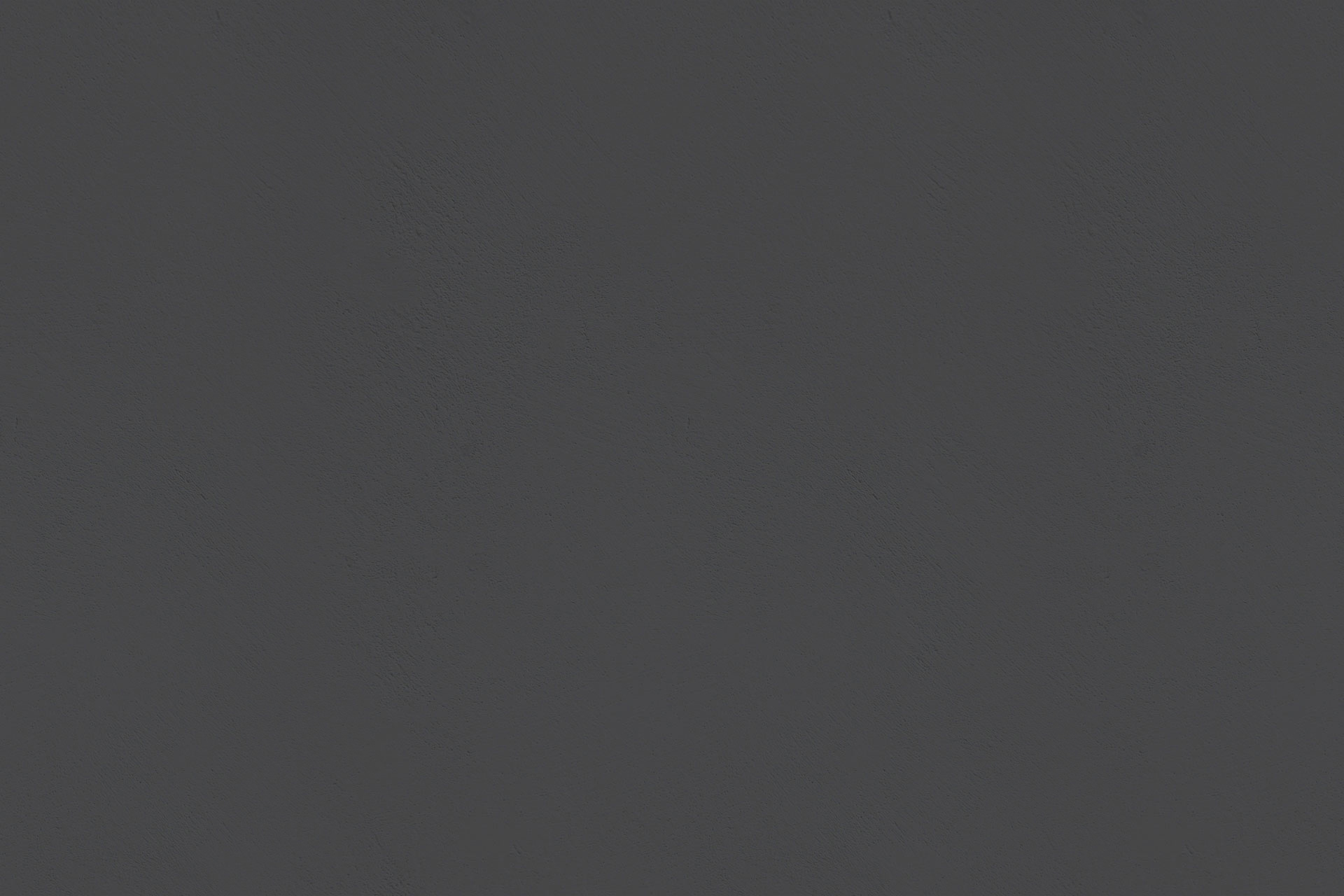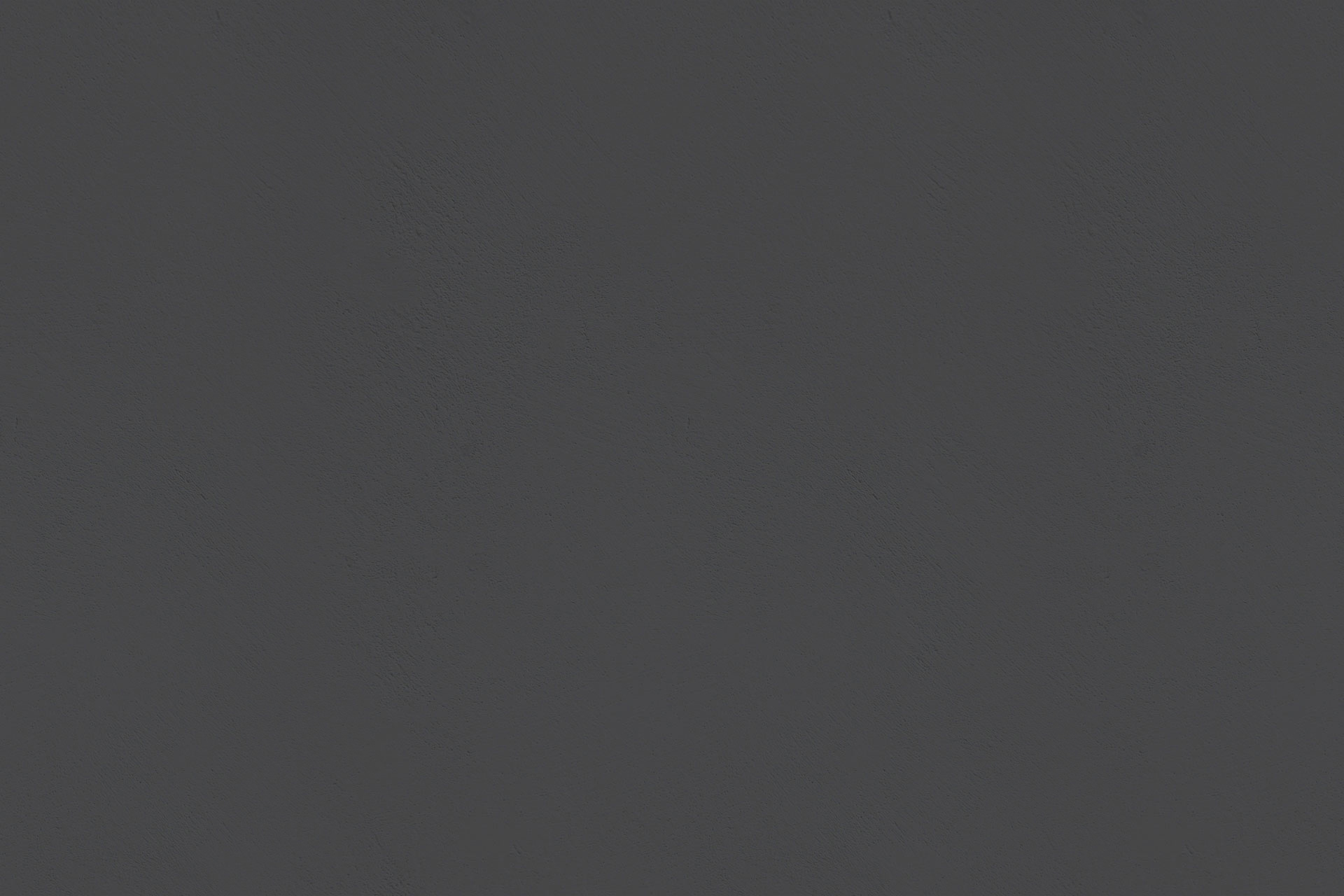 Colts Packaging
Colts Chocolate Packaging
Our complete rebrand of one of Nashville's most well-known brands involved a detailed product packaging redesign. Through extensive research, we transformed Colts Chocolate Co's packaging to reflect their unique history and updated branding.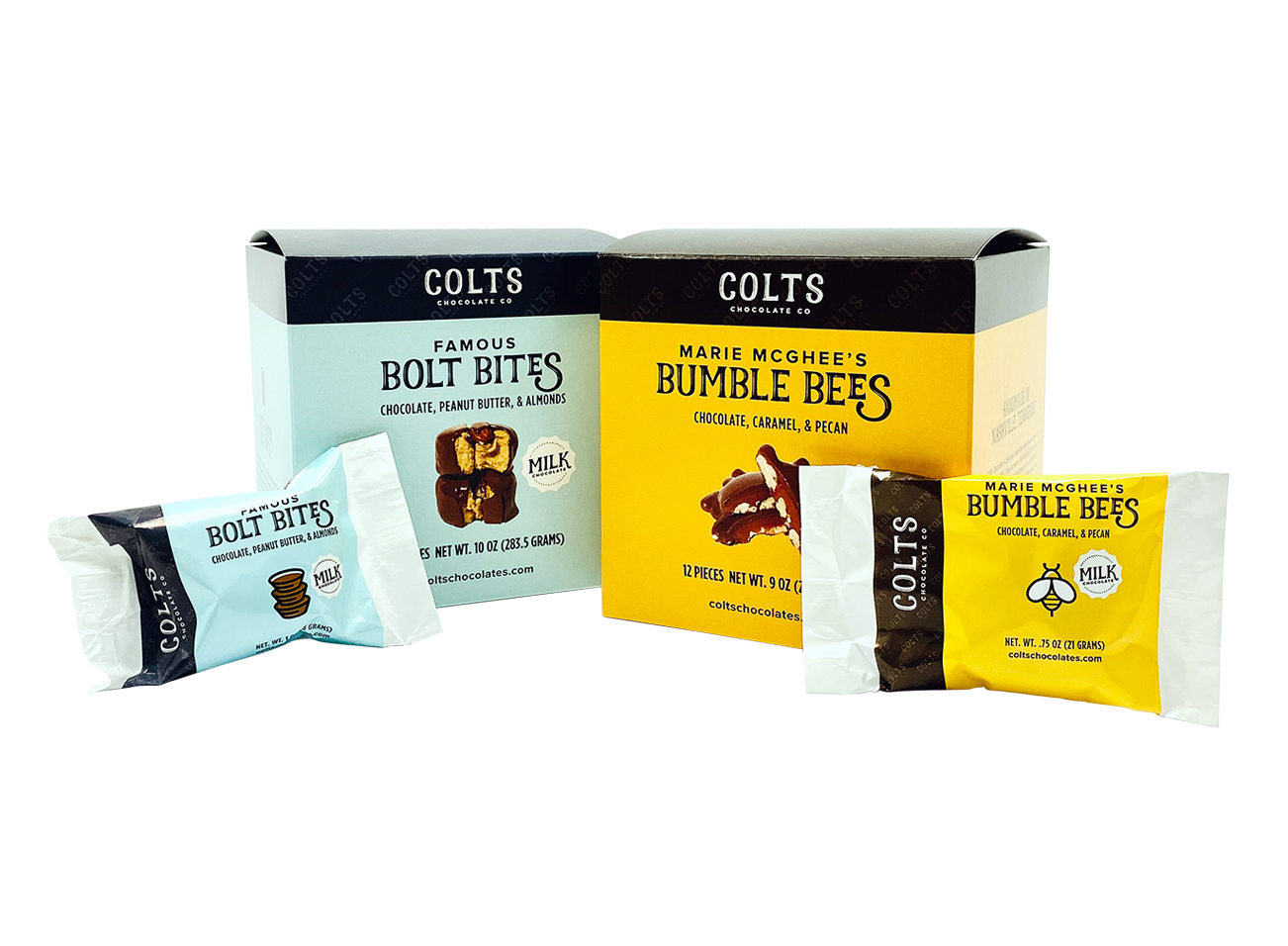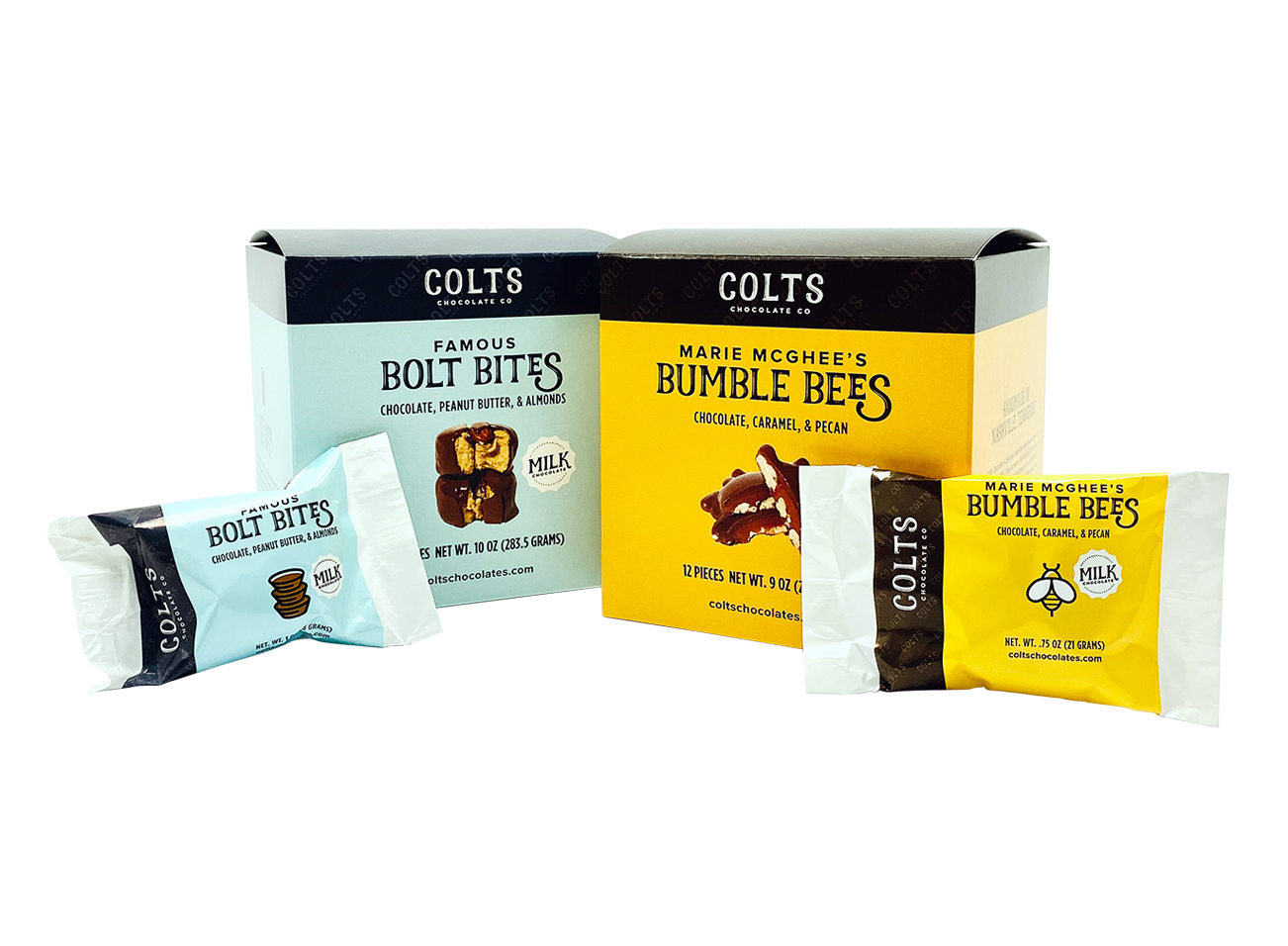 Merridee's Newsletter
Merridee's Email Newsletter
As the de facto marketing team for Franklin, Tennessee's beloved restaurant and bakery, we implemented an email marketing strategy that reflects Merridee's Breadbasket's welcoming atmosphere and ever-changing menu. Featuring seasonal happenings and new favorites, each newsletter is crafted to entice and inform.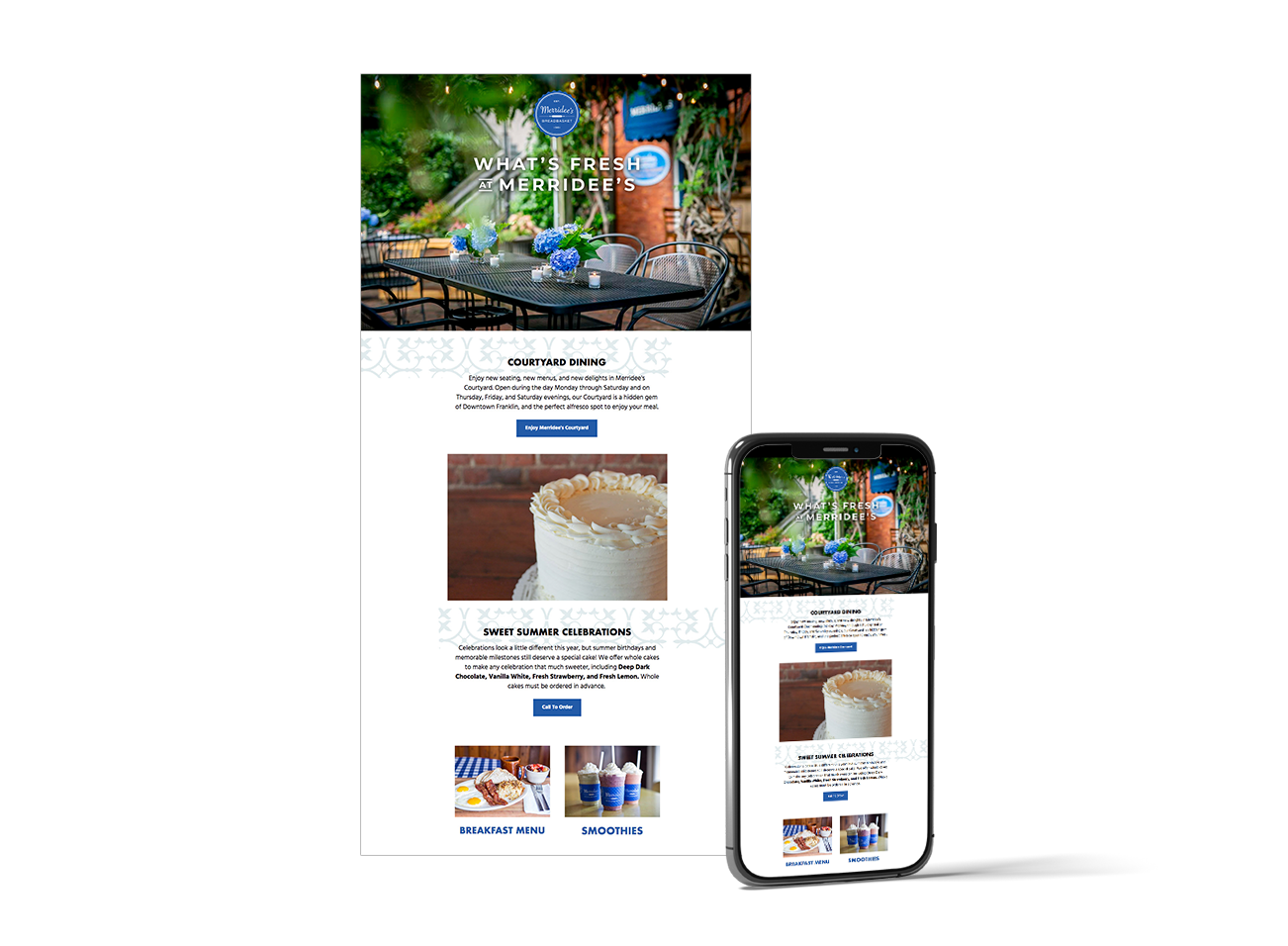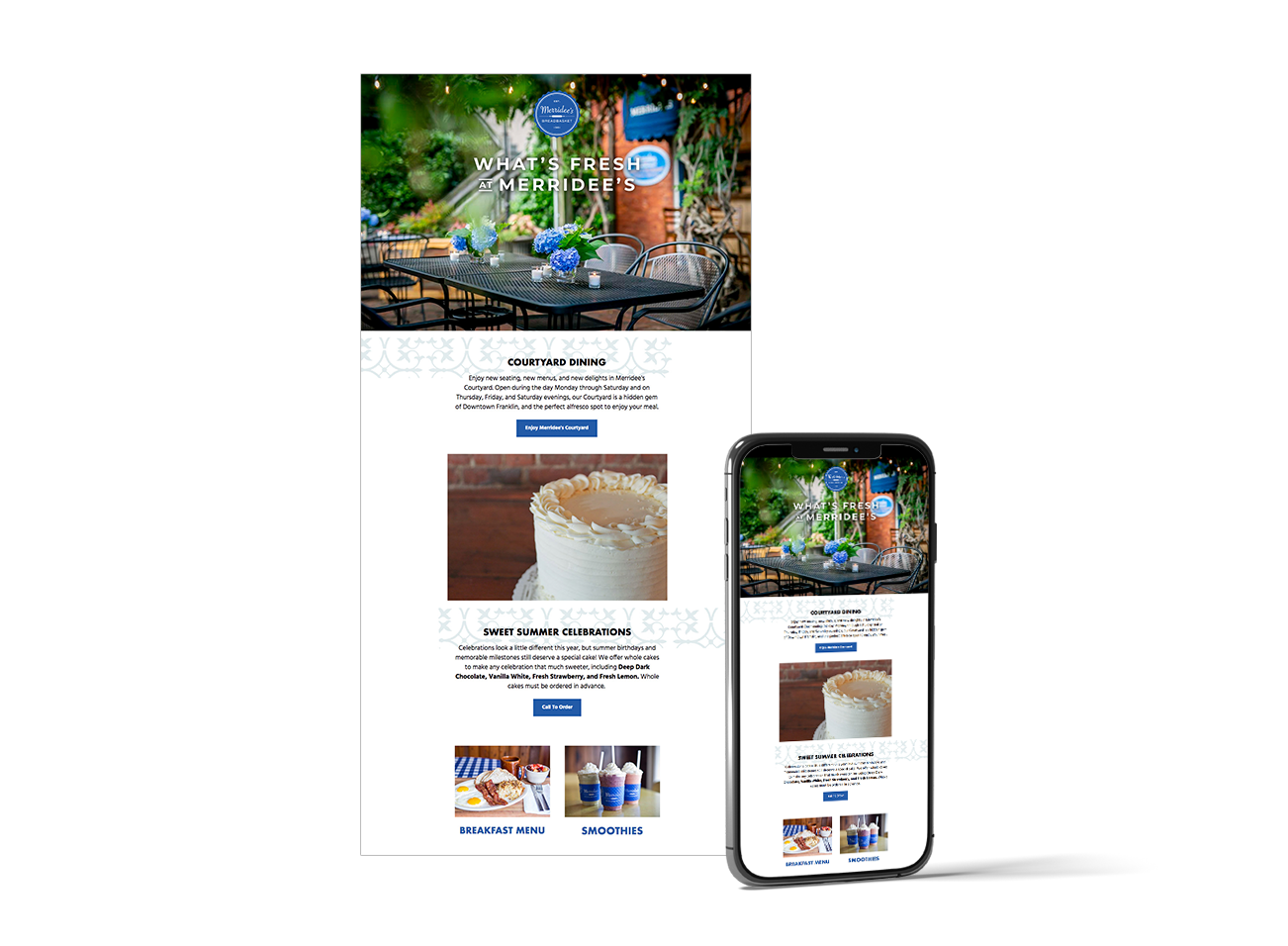 Buckhead Vacuums
Buckhead Vacuums Social Media
Our approach to the Buckhead Vacuums social media presence involves a strategic blend of engaging and educational content. Aside from offering industry insight and promotions to potential customers, our strategy utilizes the dealer's mascot, Emme the Shopdog, to drive engagement and expand the audience.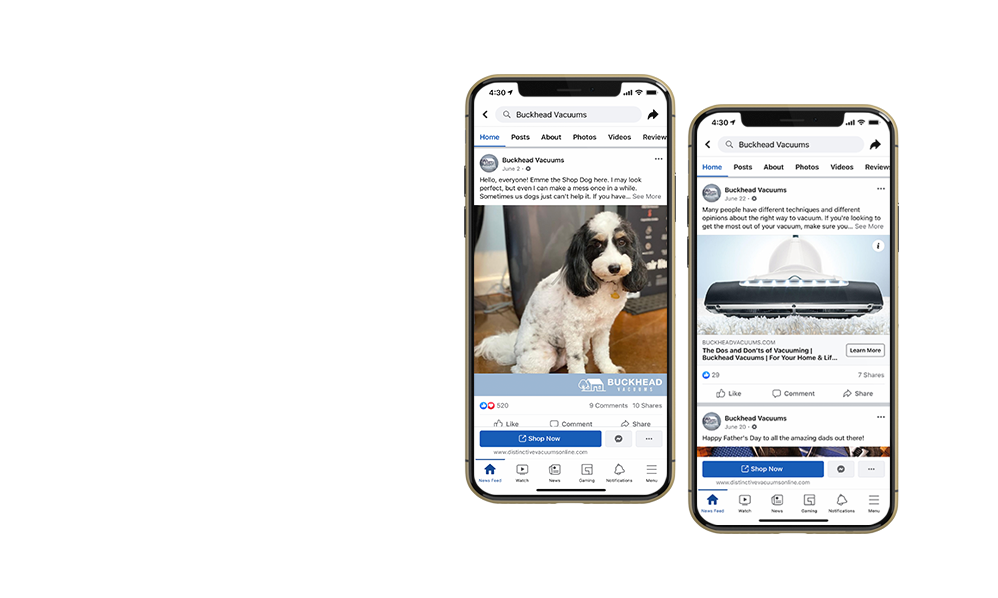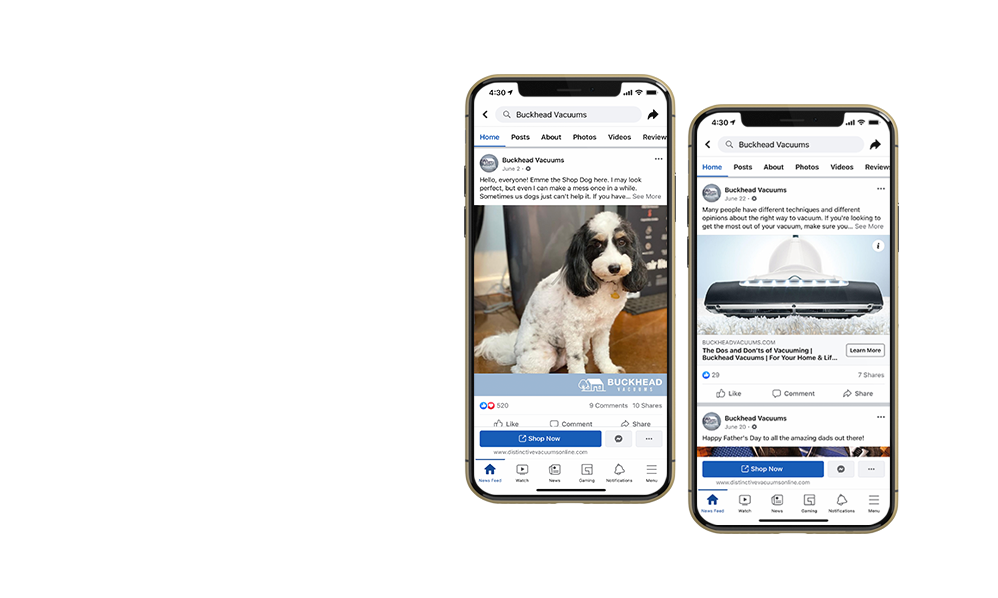 Colts
Colts Chocolate Rebranding
A new logo inspired an entire rebrand for our client. After designing their logo and writing a new brand guide, we created new product packaging which can be seen online and in retailers nationwide.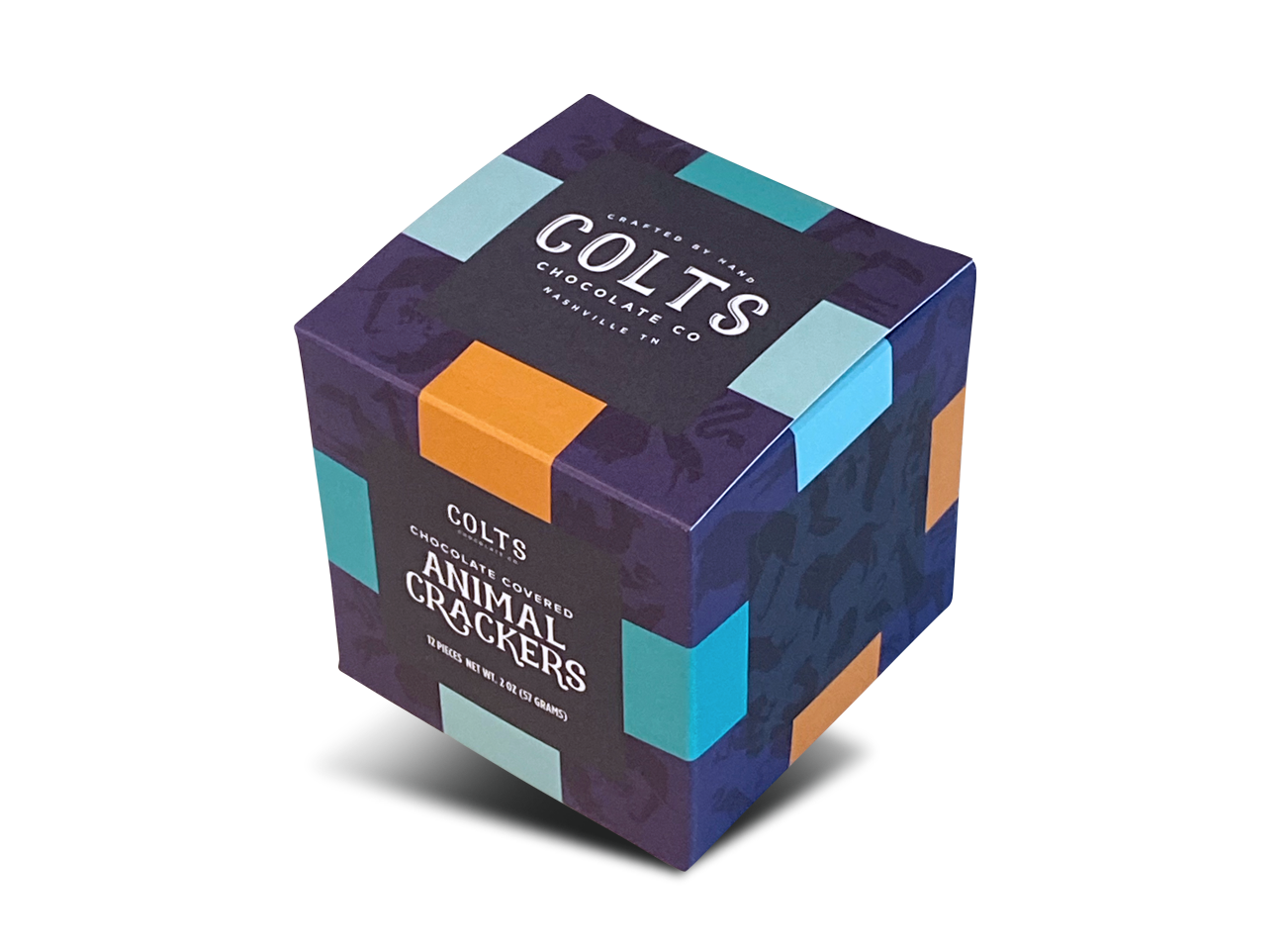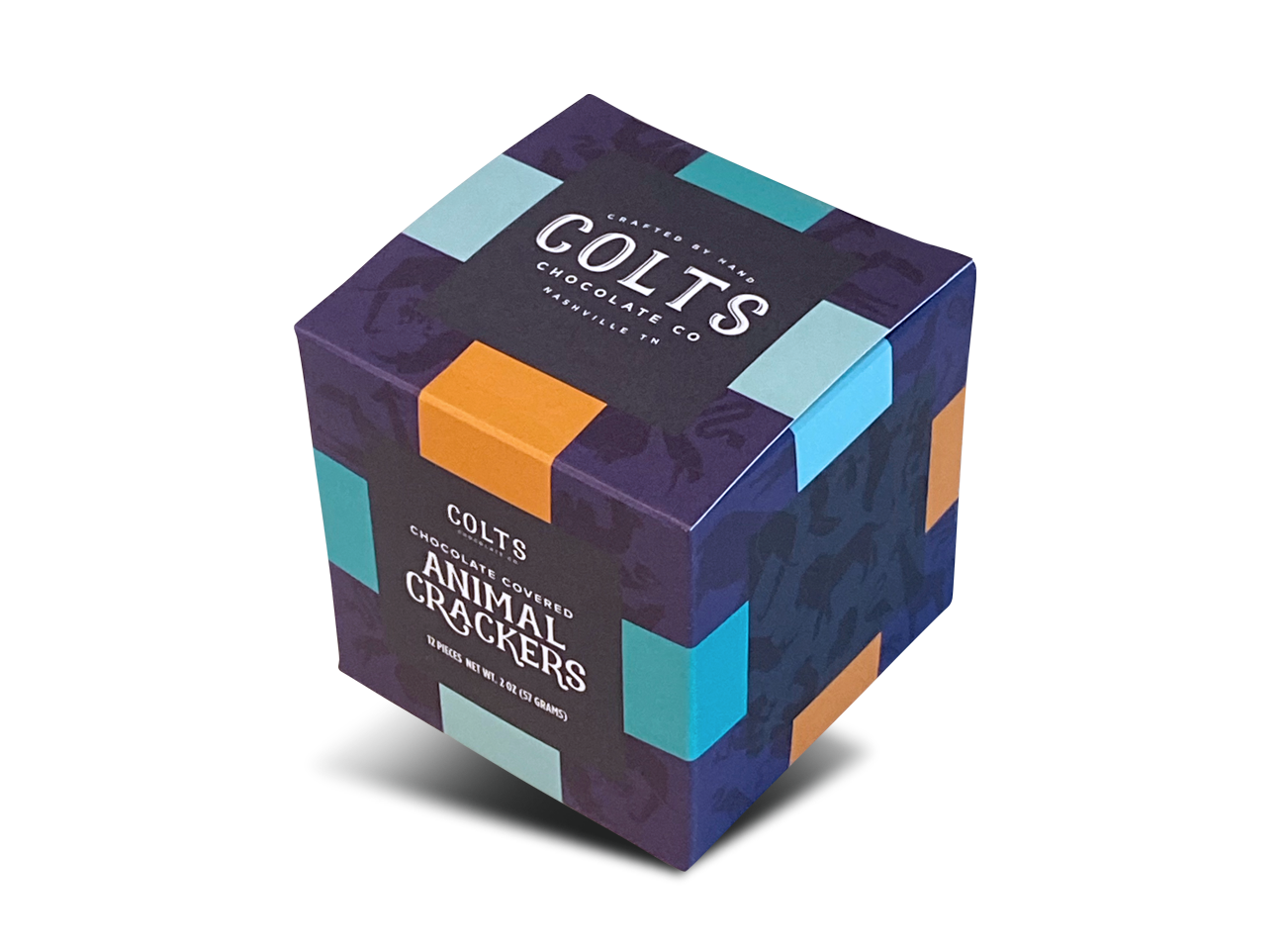 Merridee's Jam Jar Labels
Merridee's Jam Jar Labels
At Merridee's Breadbasket, each product is made with the precision and care that only a neighborhood bakery can provide. Our custom-designed labels capture the locally owned favorite's comforting aesthetic while promoting the irresistible sweetness of its jam.
Stellar photography is often an important element of any good marketing strategy for specialty retailers. Well-planned, well-produced photography provides a deep library of assets to use across channels and in either print and digital mediums. We have experience working with photographers (yours or ours) to find just the right shots to tell your story.
We're Ready To Get To Work For You.