Our Christmas workshop at Riley & You is starting to buzz with excitement. It's not even Halloween, and our "elves" are starting to work with clients to make this the "Most Wonderful Time of the Year" for their customers and employees. At Riley & You we know what an important marketing tool a specialized holiday greeting can be. This is the perfect time of year to let your customers know how much you appreciate them by sending them a carefully crafted holiday greeting.
Our elves, also known as marketing experts, understand the value of customization and personalization. We also understand that when these two elements combine, something spectacular happens. We want to make sure that your customers and staff receive meaningful emails that get read and cards that are kept for many years to come because this is the kind of magic our workshop delivers.
Just like in the North Pole, achieving these tasks involves a little bit of holiday magic and a lot of planning and forethought. We work with you to ensure that your greeting cleverly incorporates your company logo and other elements, such as photos of your store or staff, to capture who you are.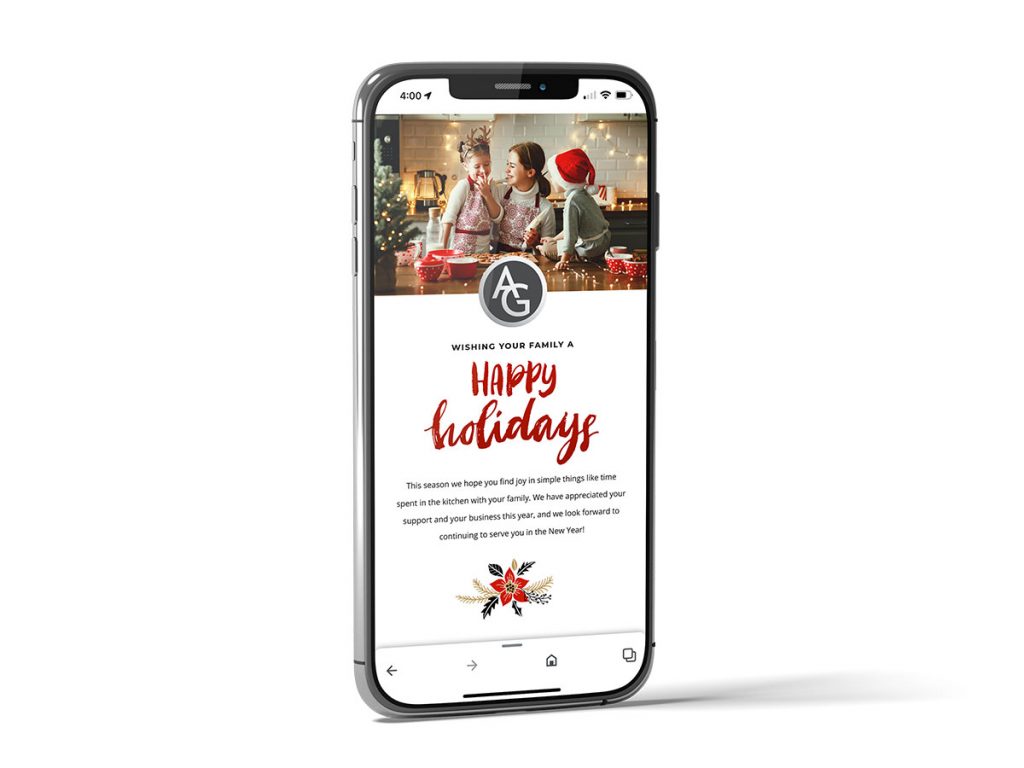 Custom emails to your clients can convey holiday wishes as well. When you send these greetings in an electronic form, our staff makes a list and checks it twice.
If you value tradition, Riley & You can elevate printed cards as we work our marketing magic with our team of professional elves. Even the outside of the envelope will look just as thoughtful because we hand print addresses and apply individual postage stamps to each envelope. Your clients end up with a beautiful, personalized reminder that your company invested time and effort to create a meaningful sentiment to bring them some holiday joy.
Call us today to get our elves started on your personalized custom holiday greeting. We are waiting to create special holiday magic for all your employees and customers. After all, the North Pole has a way of making everyone feel special this time of year, and so do we.