Colts Chocolate Co is one of Nashville's most well-known brands. When it recently changed hands, the new owners contacted us about a complete rebrand to showcase their inventive chocolates and desserts.

We embarked on an extensive branding process to capture the history of the company while positioning the brand for the future. After careful research, we presented several unique options, each representing a clearly defined brand persona, including Each persona included a brand storyline, a new logo, and packaging concepts.

After Colts landed on a brand, we began the process of transitioning the branding to their products and new packaging designs. Everything needed to reflect the new branding – from social media to products to their brick and mortar.

The next obvious step was custom photography. We called in our go-to photographer for specialty retail clients and directed a photoshoot that highlighted their scrumptious hand-crafted chocolate and confections all framed in the context of their new branding.

Colts Chocolate Co continues on its freshly branded journey, opening new retail locations and finding new customers for their chocolates.
Branding & Product Packaging (Bees)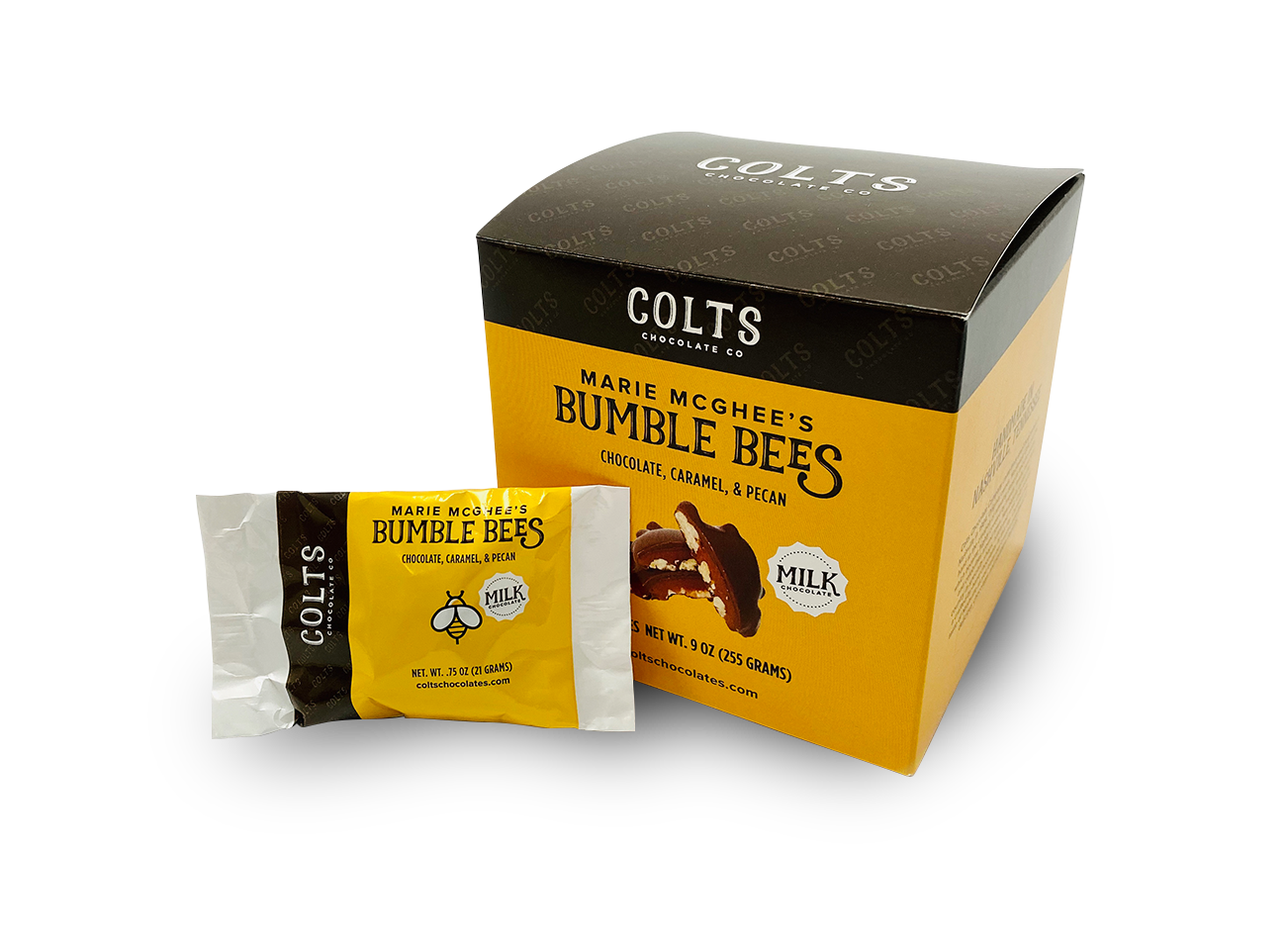 Branding & Product Packaging
Branding & Product Packaging (crackers)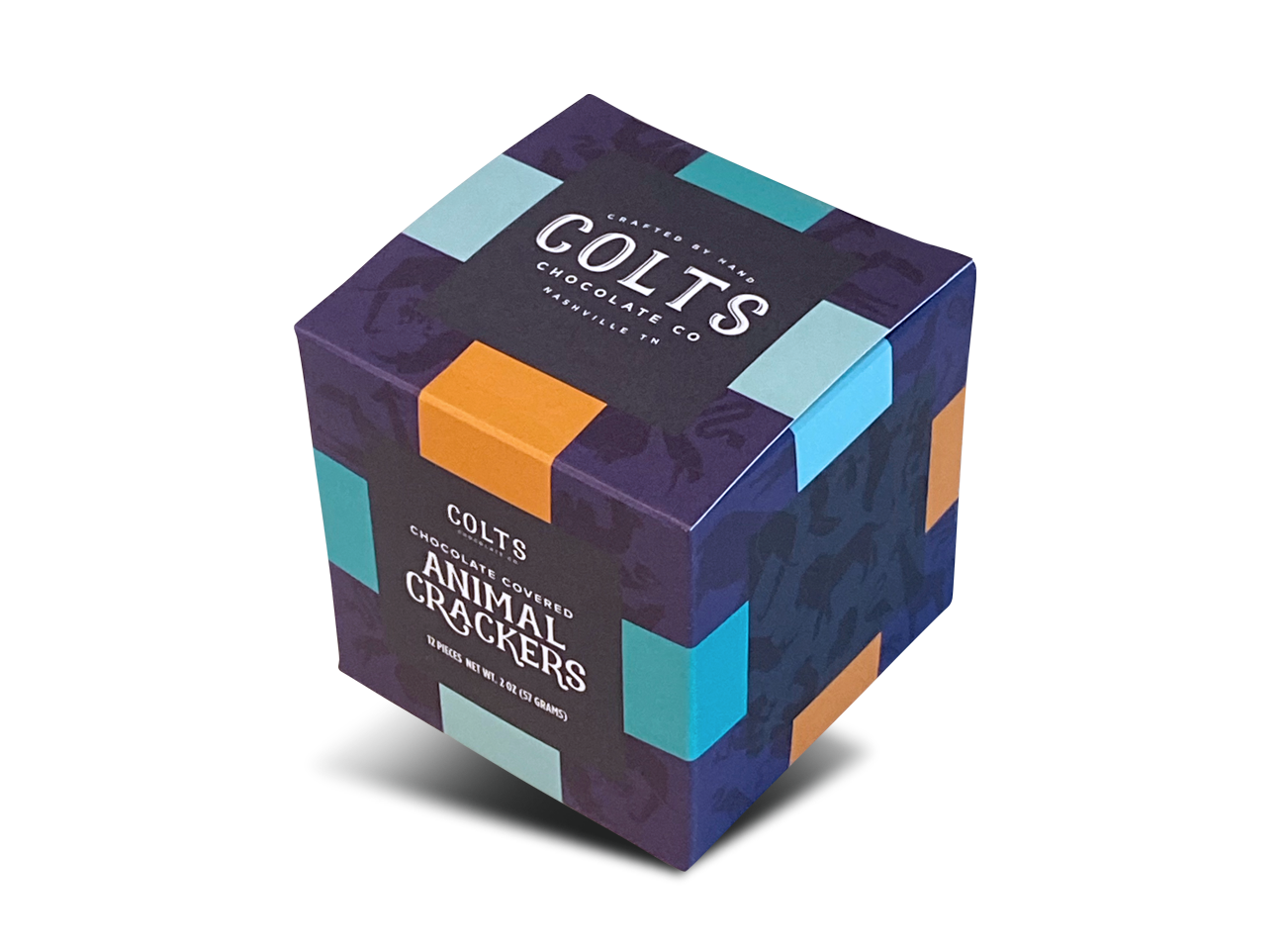 Branding & Product Packaging
We're Ready To Get To Work For You.