At Riley & You, we strive to offer the best service to all our clients through our expertise, integrity, and experience. Although most companies claim to offer these same things, we go above and beyond to foster and maintain our client relationships. One way we do this is that we provide clients with direct access to their marketing and branding consultant. Most business owners believe that consultant and account manager are interchangeable titles; however, we know the difference and want you to understand as well.
An account manager, while handling several projects and tasks assigned to an account, is usually not involved in developing comprehensive strategies or helping you dig deeper into issues specific to your business. Account managers, while having an ability to deliver projects on time, tend to be reactive to the client's directives and requests for deliverables. While there is a need for account managers in the marketing industry, at Riley & You we believe that the best success comes from working directly with an experienced marketing consultant.
A knowledgeable consultant can offer the insight and experience required to take your business to the next level. A consultant is proactive with your business needs, often uncovering and solving problems before the business owner even recognizes them. While an account manager focuses primarily on maintaining the account, a good consultant concentrates on the overall health of the business and maximizing the ROI by crafting, implementing, and continuously adjusting a comprehensive strategy aligned with your personal business goals. A marketing consultant has the resources, availability, and expertise to manage this strategy all while helping you balance your business needs and maximize your effectiveness for stable, healthy growth.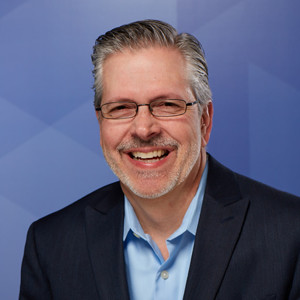 At Riley & You, our secret consulting weapon lies in our lead marketing consultant – who just happens to be heavily invested in the reputation and success of our own company as well as yours. Chris Riley is the president and owner of Riley & You. He is the fearless leader and visionary behind everything we do. He meets with clients regularly and works closely with his team on every project.
After 20 successful years in the paper and printing industry, Chris decided to take the leap and put his marketing passions to the test. He saw the need for a company that could help smaller businesses navigate the ever-changing challenges of marketing in an electronic age. He wanted to help them grow beyond print marketing and maximize their brand equity in all mediums.
In 2007, Chris began to assemble an experienced team of professionals who are dedicated to one another, to our families, and to the clients we serve. "I love leading this company and engaging with them to create great strategies, designs, and marketing surprises for clients," he says. With Chris at the helm, the team strives to have integrity in everything we do by being honest, paying attention to detail, and serving our clients well.
THAT is the Riley & You difference.