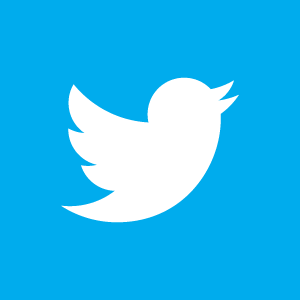 When it began, Twitter was another form of social media primarily used by individuals. However, businesses have jumped on the Twitter bandwagon because they see the potential impact that it can have on their business relationships. Twitter is a great tool for cultivating relationships and finding out what's being said about your company. Businesses promote events, webinars, or blog posts through Twitter, and some even use it to get sales leads.
The foundation of using Twitter for business is to attract followers. When you have followers, you can have good conversations that open relationships and build a solid network for your business. We have compiled six easy ways to grow the number of followers for your business.
Make your company's username easy to find on Twitter.
You want something that people will search and associate with your brand. You should also create a page on your website that lists all the Twitter usernames for the people who work at your company. This will increase the connectivity that people feel with your brand as they find out more about your business and the people who work for you.
Add "Follow" buttons on your website and blog.
Once potential customers find your website, you can keep the relationship and the conversation going with the push of a button. If people are interested in your brand, they have an easy way to connect with you. They won't forget about you once they leave your website.
Tweet information that is useful to people, not just promotional.
You want your followers to think of you as a provider of valuable information and resources. It's okay to promote your brand, but just make sure you maintain a good balance of promotional information and useful knowledge. If they always feel like you are promoting your product, they will lose interest and stop following you. If they see you providing useful information about things they want to know, you will keep their attention.
Comment on and compliment people that aren't following you.
If you interact with them, they'll be more likely to follow you. In the Twitter world, people who re-Tweet and compliment earn big points. If you help grow someone's brand, they will be more willing to do the same for you, and everyone wins.
Cross-promote on other social platforms.
Encourage the Facebook audience to follow you on Twitter, too. You should also include something in e-newsletters asking readers to follow you on Twitter and Facebook.
Conduct a contest or giveaway through Twitter.
To win, people would be required to follow you and Tweet something using a #hashtag that enters them into the contest. Don't forget to share the contest on your other social platforms to get the word out.
Using these six tips is a great place to start. If you want help creating valuable content and monitoring your social media, contact Riley & You to get a partner who can take social media to the next level.