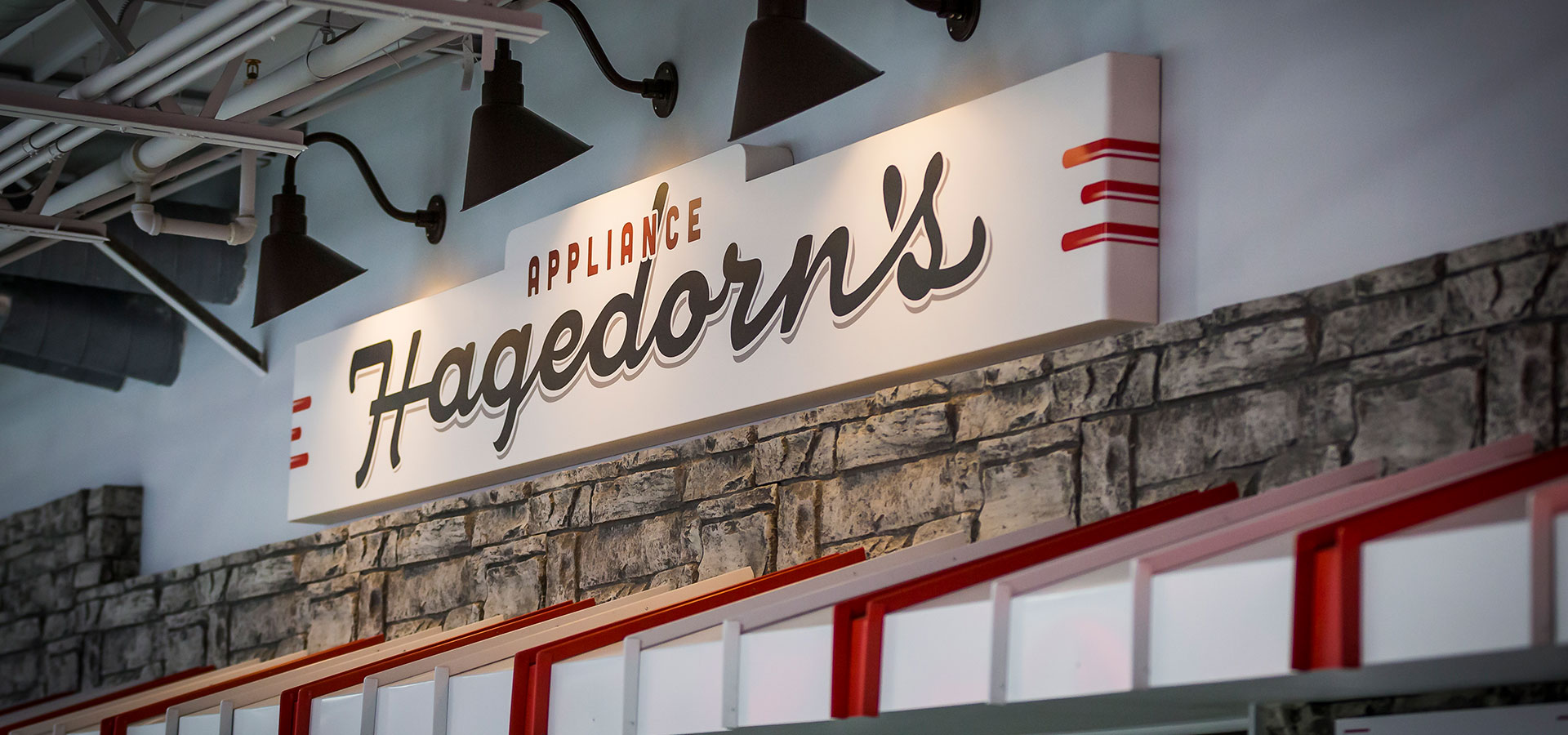 Showroom Redesign & Customer Experience
Customer Experience is an integral aspect of sales and creating a loyal customer base, and Hagedorn's Appliances recognized that evaluating their CX should go hand-in-hand with revamping their showroom.

Customer experience goes beyond customer service and encompasses the whole journey for the customer. Once you understand your customer's journey, then you can use that to grow your brand. This mindset drove our strategy for Hagedorn's: a showroom redesign complete with 3D renderings, new branding development, and a brand guidelines manual.

We also provide consulting services to the business, putting to use our more than a decade of experience working with premium appliance dealers and manufacturers. Our deep understanding of the industry gives us insight so we can help dealers grow.
Showroom Update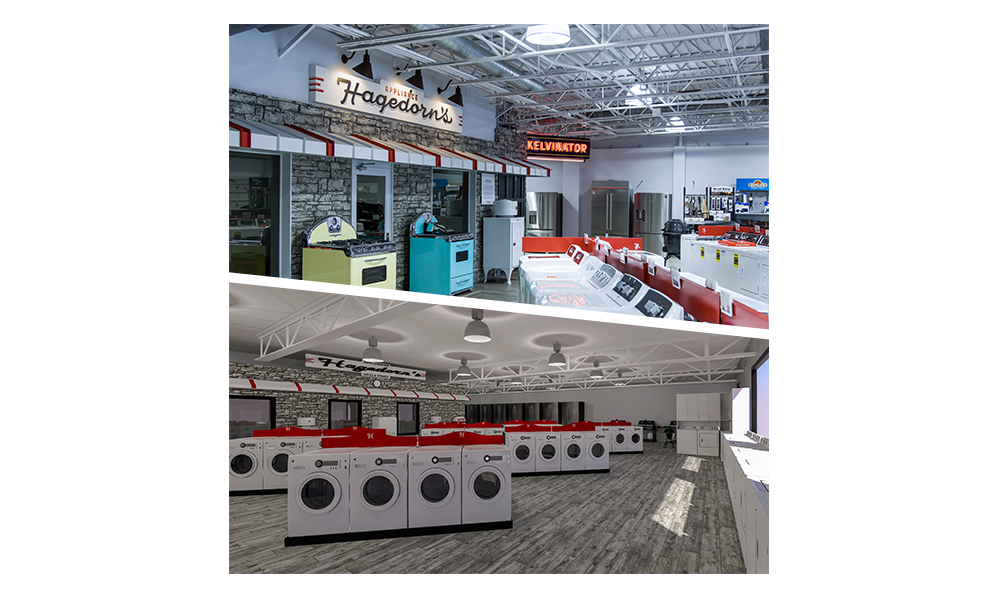 Hagedorn's New Showroom (top) and the Original 3D Renderings (bottom)
Brand Style Guide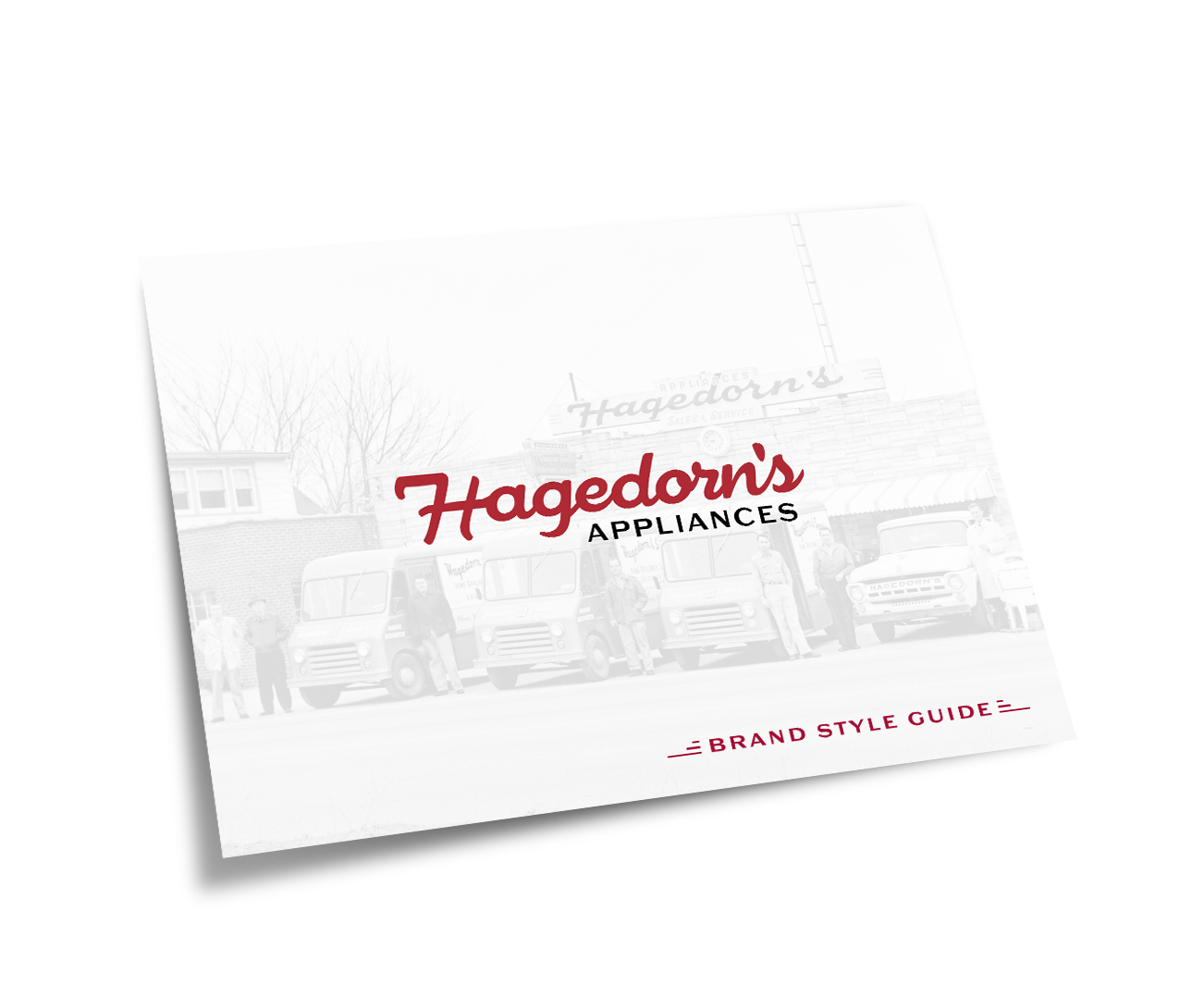 3D Renderings of Showroom Redesign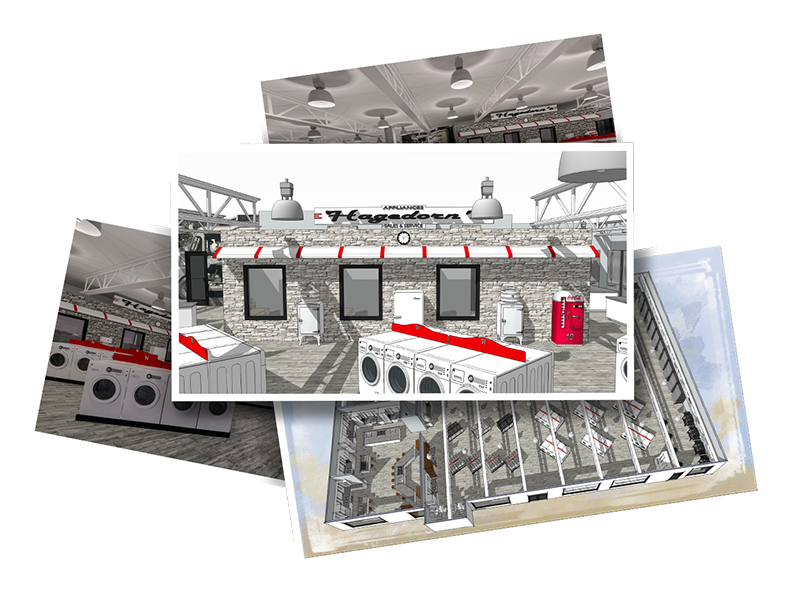 3D Renderings of Showroom Redesign
We're Ready To Get To Work For You.