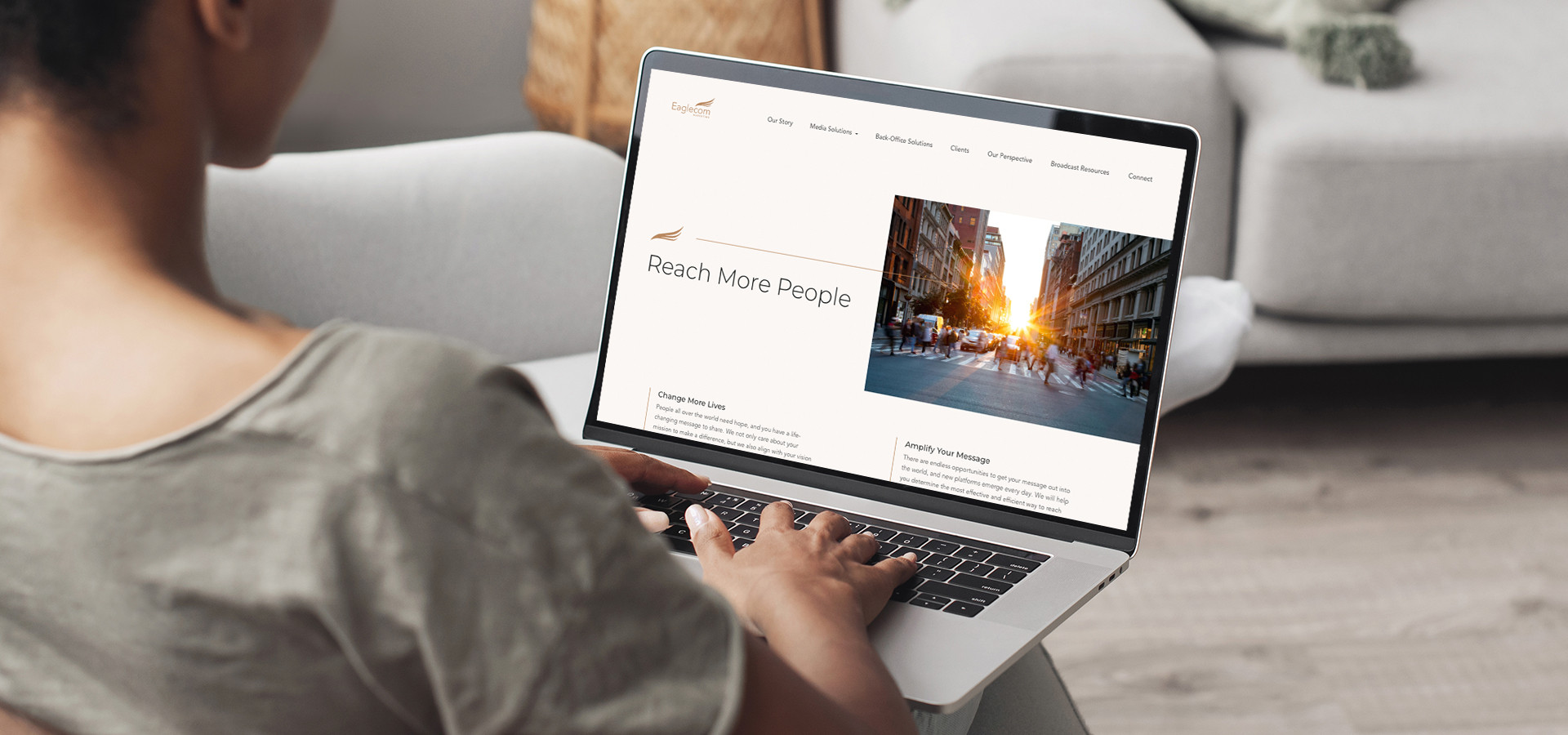 Website Design & Development
On a mission to provide media and marketing services to ministries and non-profit organizations, Eaglecom required an updated website that showcases their unique services and inspiring story. Tasked with designing and developing a custom website, our team worked closely with the client to bring their vision to life.
Crafted to reflect Eaglecom's exact vision, the refreshed
website
allows potential and current clients to easily access the information they need. From Our Story to Connect and every page in between, the new site presents fresh aesthetics and a strategic layout that creates an ideal user experience.
Homepage

Our Story

Broadcast Resources

We're Ready To Get To Work For You.