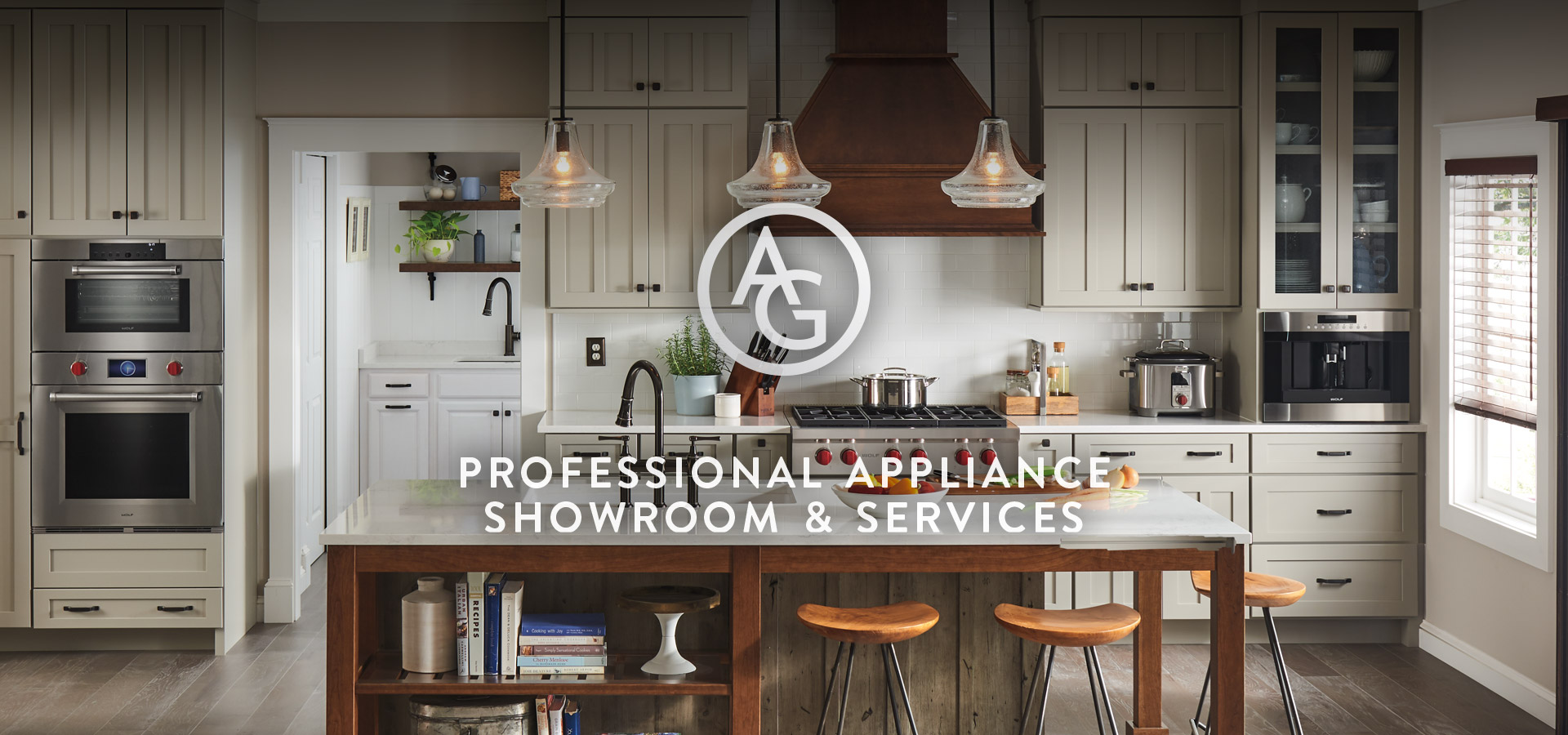 Premium Dealer Strategies
When Appliance Gallery was in need of direction for their marketing, we generated a business analysis and developed a custom strategy proposal to move their company forward. The first step was a brand refresh. We did some minor updates to their logo and created tools that allowed for multi-channel and platform brand consistency.
Next, we honed in on content creation and strategy, focusing on
blog posts
, email newsletters, and Dynamic Landing Pages for online advertising campaigns.
In 2020, we adapted their marketing strategy to promote and grow their brand new outdoor kitchens showroom, which is becoming a key aspect of their brick and mortar.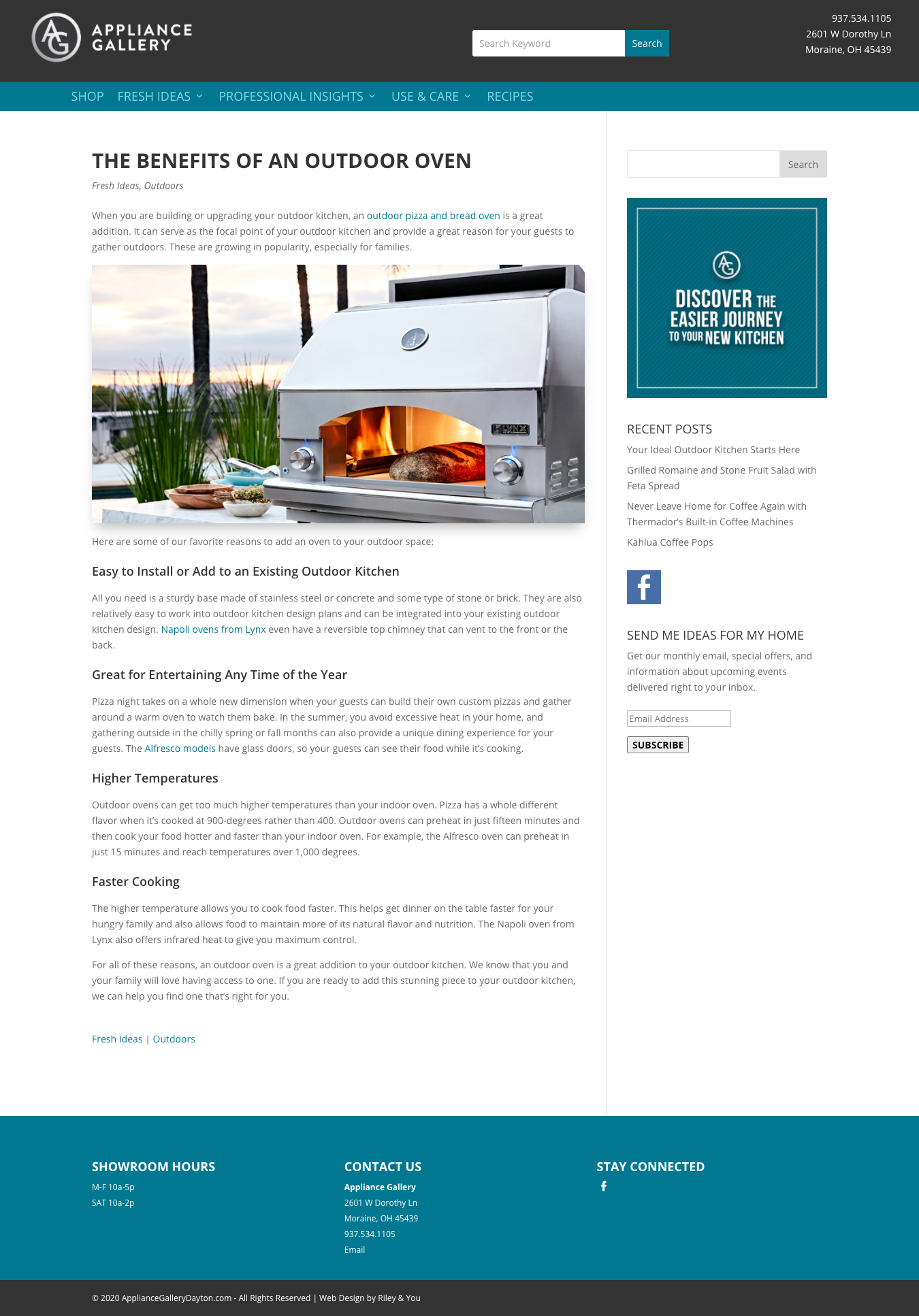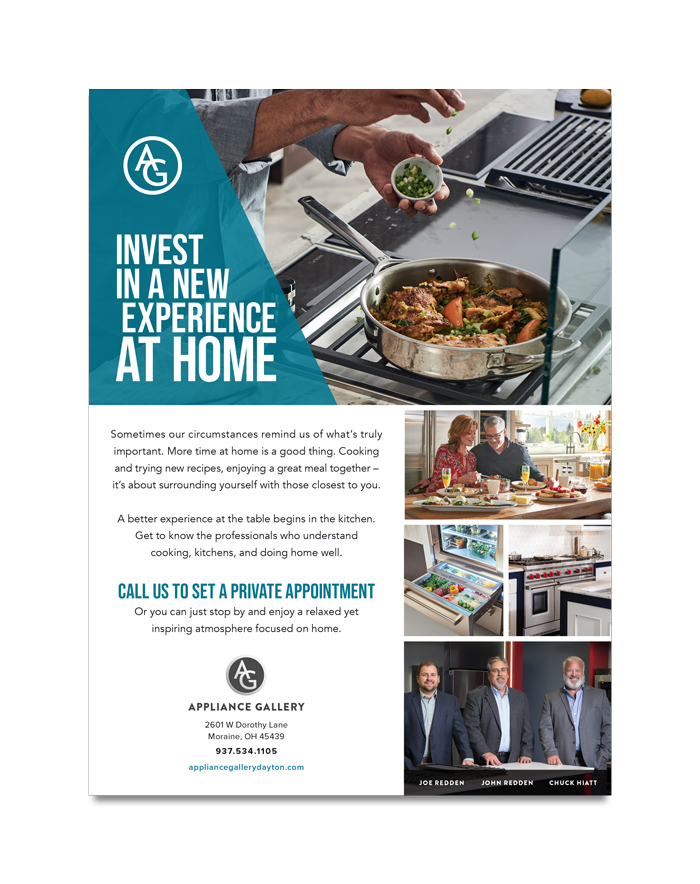 Business Journal Advertisement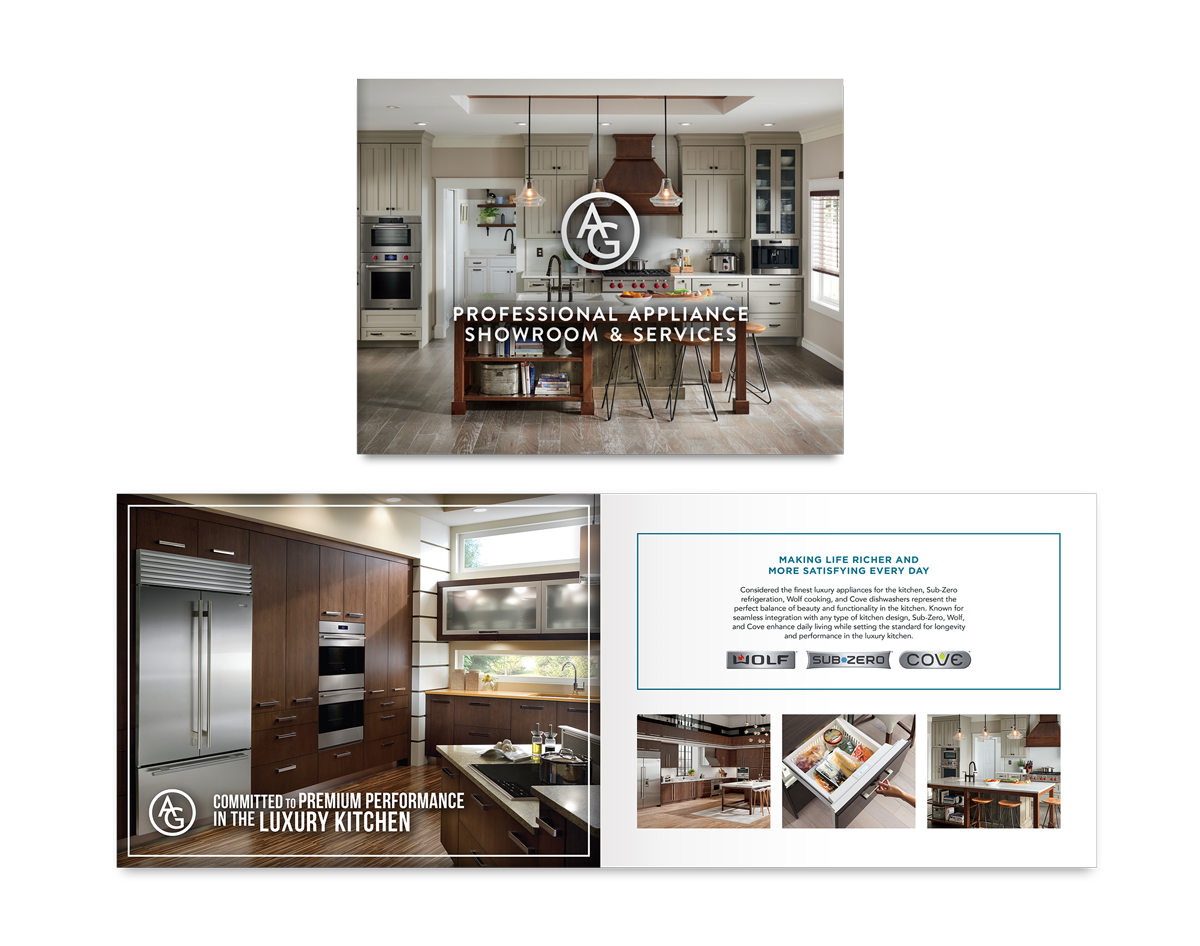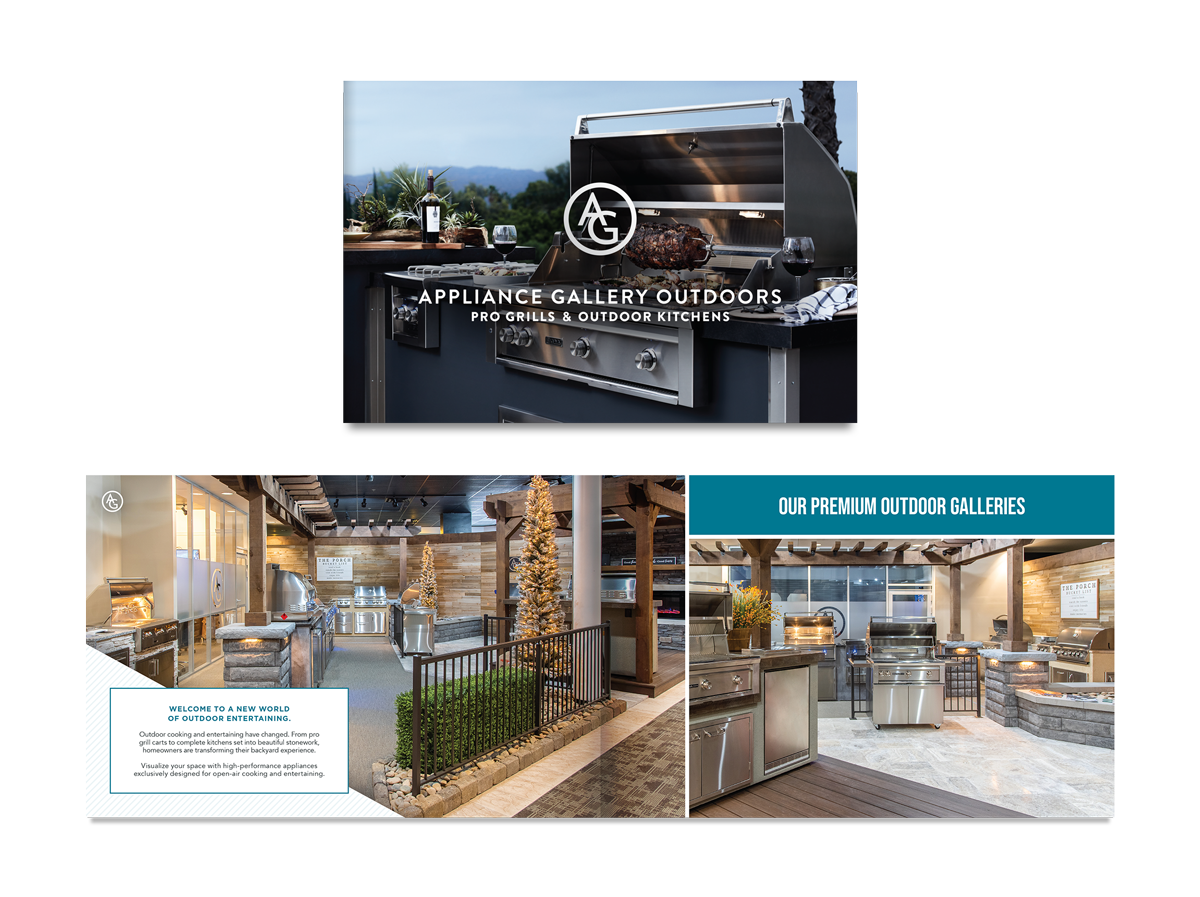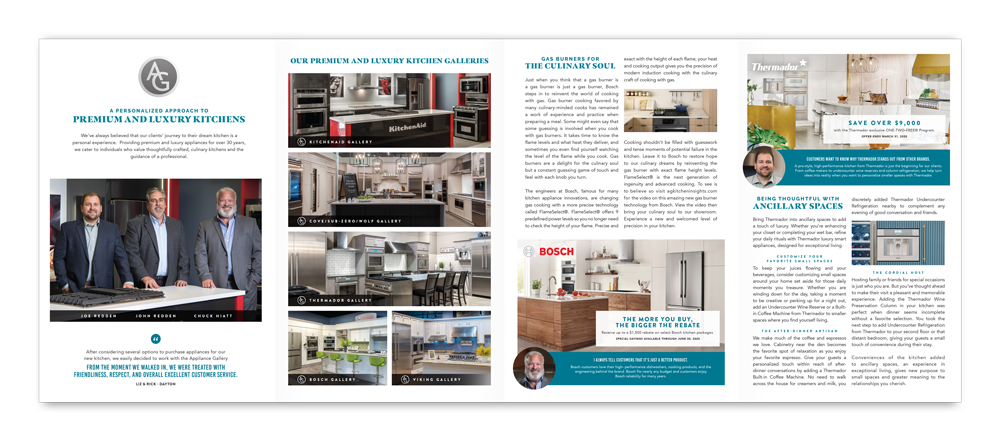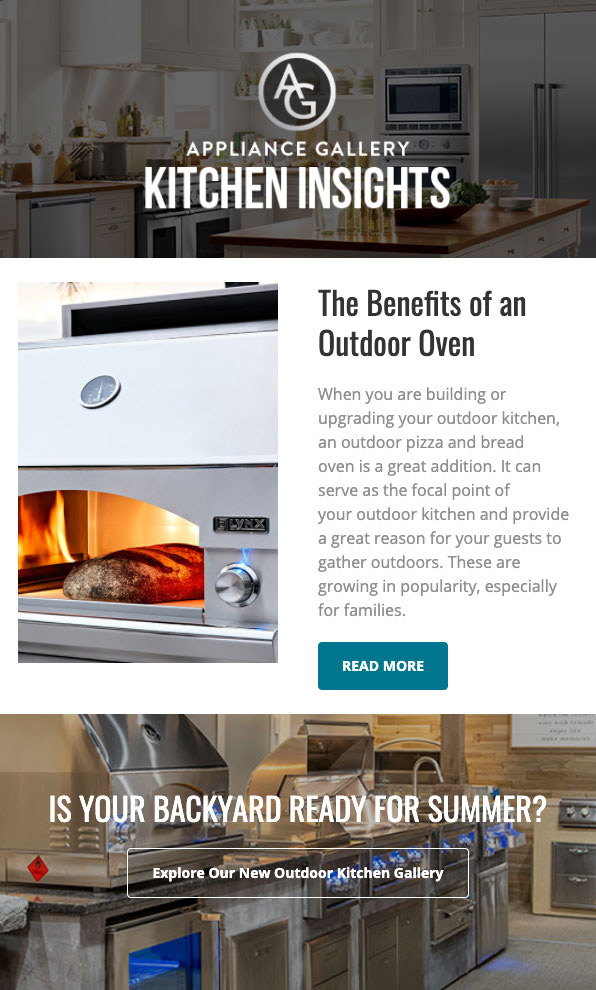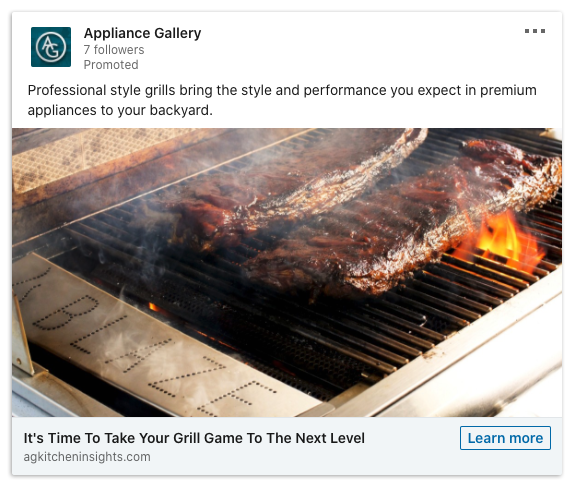 We're Ready To Get To Work For You.