If you have reached this far into our site then you may be interested in even the smallest of aspects of our company. We aim to make an impact with our clients, and we also want to positively affect the larger world around us. This is one way we accomplish that.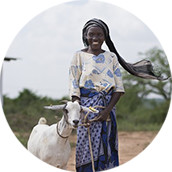 At the end of 2008, a good year for our small and young company, we decided to set aside some funds to give away. We selected our top client, gave them a dollar amount, and asked them to spend it on items of their choice in the Samaritan's Purse® Christmas Gift Catalog*.
Each year, Samaritan's Purse® sends out a catalog that categorizes how a donation can be spent. $15 helps a child learn to read and write in the poorest of countries in the world. $70 purchases a goat for a family in need of milk. $75 rescues a child from bondage and abuse. No matter the amount, the money is used in a specific way.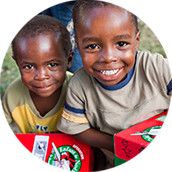 For years now, we have loved giving funds to our top clients and letting them choose how they are spent at Samaritan's Purse®. One client went home with the catalog, pulled aside his oldest child, and together they selected goats, freshwater wells, and other gifts. The experience was fulfilling for everyone: our client, his family, and our company.
We hope to do it again and again.
*Samaritan's Purse® is a large and very effective non-profit ministry created by Franklin Graham (Billy Graham's son). It exists to save lives and ease suffering in the name of Jesus. For further information about this special program, please contact Samaritan's Purse® at 1-800-353-5957 or visit www.samaritanspurse.org.