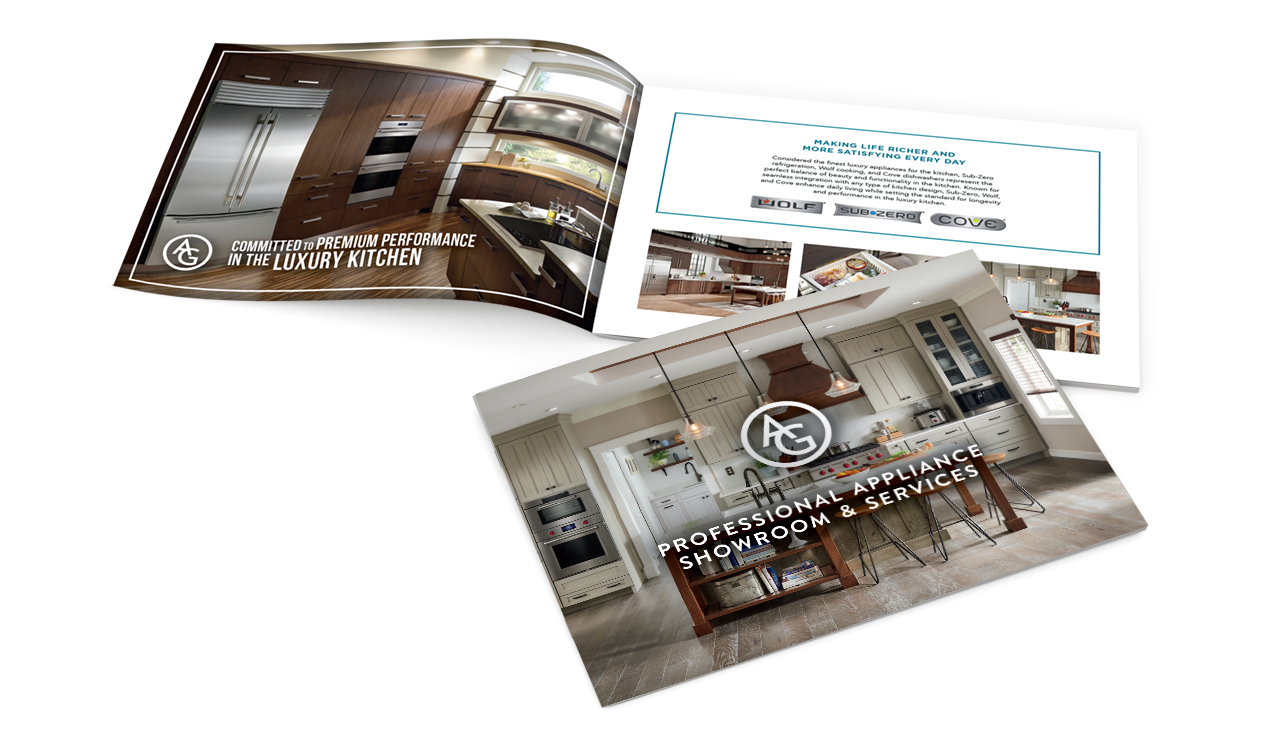 Appliance Gallery is a locally owned dealer serving homeowners, designers, and builders from the same location for over 25 years. Their history, combined with their knowledgeable staff, premium product lines, and commitment to customer service puts them in a prime position to experience significant growth.
We kicked off our relationship with Appliance Gallery by giving their logo and branding a fresh look. Once that was in place, we turned our attention to an integrated marketing strategy to take them well into 2019. Using proven tools customized for their brand and their audience, we've helped them map a path towards more business, greater profit margins, and greater market share.
Step One: Branding
We created a refreshed version of their logo by updating fonts, styles, and colors to better reflect both the client and their audience. From there, we updated their existing website and social media with their rebranded look and added a Resource Library to their website for articles and additional resources.
Step Two: Promotion
With a strong foundation built, we created a new marketing plan to promote Appliance Gallery. Key elements include a custom booklet targeted to builders, interior designers, and homeowners, Brand Positioning Cards™ designed to be used in the showroom, interior and exterior showroom signage, and integrated Sales Campaigns featuring a targeted Lifestyle Mailer™, email and online marketing.
We understand the world of the premium appliance dealer, and we've enjoyed using our expertise for Appliance Gallery. Contact Riley & You to learn more about the services we offer and how we help premium appliance dealers experience growth.