The crisis phase of the COVID-19 situation seems to be behind us. You're now ready to take back control of your showroom and move forward from a business perspective, while still being sensitive to the changing situation, and in compliance with your local or state guidelines. There are countless resources out there to help you with the reopening of your showroom, but as society begins to open back up and move forward towards a "new normal," wouldn't it be helpful to see the bigger picture?
It All Happened So Fast
Beginning in mid-March, most appliance dealers and business owners were instructed to close their showroom to the public. And with no customers walking through the doors, they lost their primary source of revenue. Some dealers have builder and designer accounts, but those weren't the lifeline you might have thought they would be. Many builders seem oblivious to the restrictions you face because as an essential service, they are moving full steam ahead. This put pressure on the dealer who, in the eyes of these builders at least, was expected to perform at 100%. Never mind that many dealers lost half or more of their staff to the fear of COVID-19 or to furlough because of the lack of retail business. 
First and foremost, you need to follow your state and local guidelines. But beyond that, you need to start preparing for your next steps.
It's Time To Move Forward
It took a bit of time, but regardless of whether your doors remain open or closed, you are slowly finding your footing. You know "business as usual" is still a long way off, but you're ready to move forward. The good news is you don't have to wait on the government or your local leaders to approve the next phase of reopening businesses to begin planning your next steps. Start now to develop your plan of Safe Health Standards for your business. Creating your policies now means you can be prepared for multiple phases as they come: be it the fully open, limited hours, or the closed version of your showroom.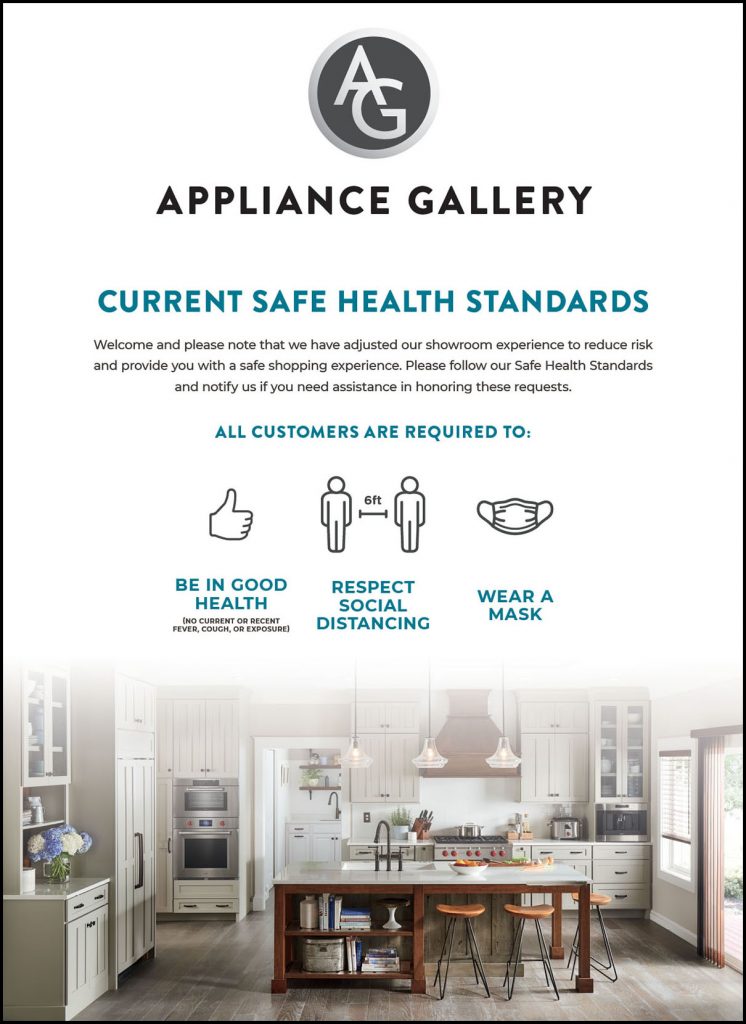 At Riley & You, we've been talking to dealers around the country about how they are moving forward. First and foremost, you need to follow your state and local guidelines. But beyond that, you need to start preparing for your next steps. Here are the things we are advising our clients to do:
Set up and share your Safe Health Standards. Research what is recommended in your city and state, then tailor it to your specific business. This allows you to tell both parties – employees and customers – how you are going to operate your showroom right now.
Create flexibility in the plan. You're not just going by a blanket statement from the government, you're creating a plan with multiple levels inside the Safe Health Standards you put together. This should fill in the gaps in regards to grey areas of what the current recommendations are for businesses in general. We recommended having at least 3 levels of expectations within the Safe Health Standards to walk in and out of.
Maintain awareness of your employee's concerns. Then you can get better control and make your employees feel comfortable, which will, in turn, instill them with confidence. Have regular meetings with your employees and make sure you're staying on the same page. Get a feeling of the pulse of your team, then carry out strong leadership calls.
COVID-19 is changing the world of retail. When people return to your showroom, there will be a notable portion of customers who will be watching closely to see how you handle the situation. If you'll start planning now to be proactive and map out a strategy that is specific to your business instead of just reacting to government standards, you will be ready for the future.
We have already walked all of our dealers through the process of creating Save Health Standards for their showroom and their business. If you'd like to learn about customizing that plan for your business, contact us today.