As we all clean up and close out for the year, I have a few things on my mind. I want you to consider these three points because they can become benchmarks of where our heads and hearts are as leaders in business.
Show Gratitude
What did you do this year to express your gratitude to those who work with you? Was it meaningful and appreciated? Did you put some effort and thought into your message of thanks?
Give Back
How did you give support to a non-profit? Did you set aside time and money for a cause that brings a deeper level of meaning to your company?
Move Forward
What did you do this year that shows you have been intentional about moving your company forward? The picture above is one of our clients, John Redden from Appliance Gallery. John's enjoying a cup of coffee with me (although not a coffee drinker myself) as he winds down from a huge HBA event the night before. Additionally, John completed both the buildout of an unbelievable new outdoor kitchen display and the renovation of a key gallery in his showroom.
John saw what was needed in his market and responded with a new display that has already been hyped in the industry as one of the finest outdoor displays in a 3 to 4 state area of the Midwest. He went a step further and re-designed his Sub-Zero/Wolf/Cove display to a modern and fresh presentation for his clients. Hats off to John and his team, to Joe's Landscaping for the excellent work on the outdoor display, and to Tisdel Distributing for a beautiful Sub-Zero/Wolf/Cove gallery.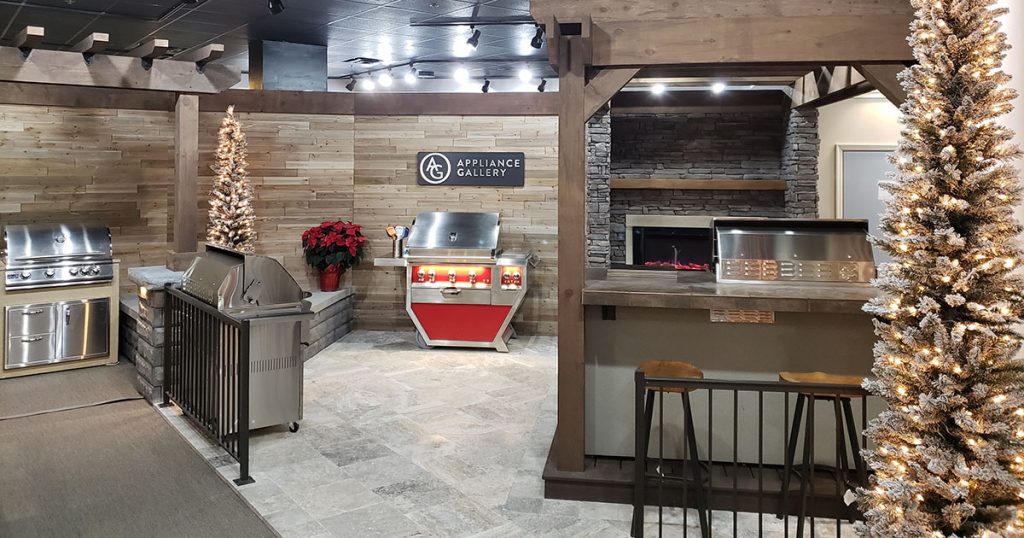 What are the benchmarks you use as you reflect on the work and blessings of your year? Show gratitude, give back, and move forward.
Happy holidays to everyone.